The First Blade of Sweetgrass
This beautiful, moving picture book by Suzanne Greenlaw and Gabriel Frey, illustrated by Nancy Baker, was Maine's pick for the 2021 Library of Congress National Book Festival.
Musqon is excited to accompany her grandmother for the first time to pick grass for basket making, but she must learn to distinguish the sweet-grass they seek from other salt marsh grasses. Frustrated at first, she closes her eyes and lets the sun's warmth and the spirit and peace of the marsh fill her. She sees her ancestors gathering grass as they have done for centuries. At last the bright emerald blades of sweetgrass stand out before her, inviting her to harvest them. But she remembers not to pick the first blade she sees, leaving it to grow or future generations.
This timeless story from a Maliseet mother and Passamaquoddy father includes backmatter about Native American basket making and a Passamaquoddy-Maliseet glossary.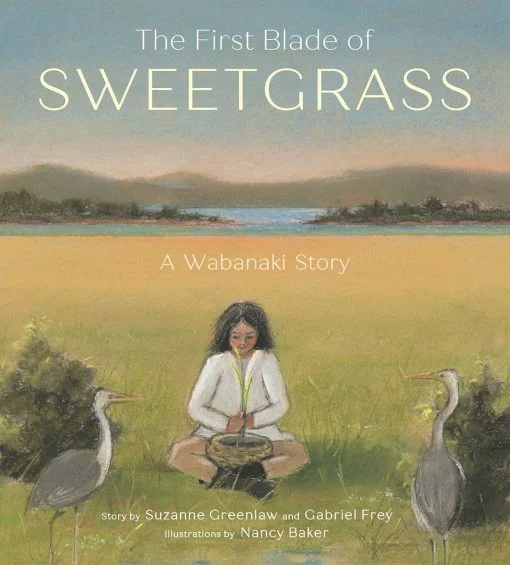 In the authors' own words…
Hear Suzanne and Gabriel talk with other picture book authors!
GREAT READS : Online Picture Book Panel for the National Book Festival
Offered by The Centers for the Book in Delaware, Maine, Minnesota, and Oklahoma
Themes this
book addresses
Wabanaki voices

Natural world

Emotions
Upcoming Events
No Events scheduled for National Book Festival