Assistant Professor, Teacher Education, University of Southern Maine
she/her
Larissa Malone, Ph.D., is an Assistant Professor at University of Southern Maine in the Teacher Education Department. Dr. Malone earned a doctorate in Cultural Foundations of Education from the School of Foundations, Leadership, and Administration at Kent State University, a MA from Walsh University, and a BA in International Studies from Case Western Reserve University.
A critical race theorist, Dr. Malone's research centers on the minoritized experience in schooling, inclusive of students, parents, and teachers. She is particularly interested in how the marginalized navigate educational institutions. Other interests include the intersection of race religion, geography, and identity development.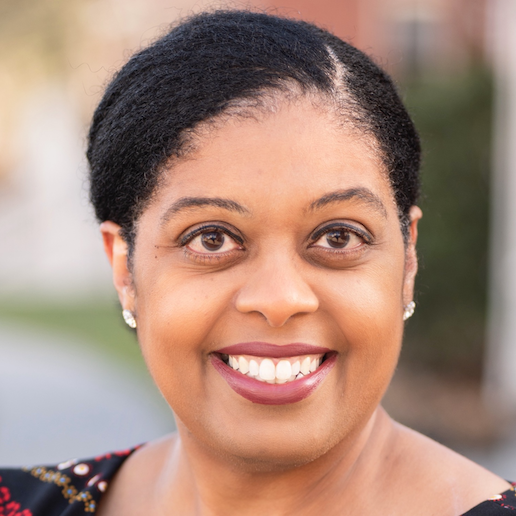 Talks
​​Race and Education
What role does race and racism play in American schooling? This topic highlights both direct and indirect ways race is relevant to everyday school life. This talk considers the role of race as a crisis faced in classrooms and the responsibility of multiple stakeholders to realize a more racially just future for students.
Content covered includes the necessity of high expectations, identity development, cultural mistrust, racial socialization, and parent and community involvement. This topic is relevant to administrators, teachers, parents, students, and communities and directly addresses issues of diversity, equity and inclusion in regard to race.
---
Critical Race Theory in Education
What is Critical Race Theory (CRT) and what's it doing in a nice field like education? Several years ago, Ladson-Billings (1998) posed this question in a groundbreaking article that introduced the use of this theory into educational spaces and ever since then researchers, administrators, and teachers have grappled with what CRT can tell us about the function of race in the institution of schooling.
This topic guides participants through the fundamental elements of CRT and the guiding constructs that shape its core, namely the permanence of racism, interest convergence, racial realism, the critique of liberalism, whiteness as property, and the power of counter-stories. This topic is approached with the premise that culture is critical to human agency and race is a relevant, salient and undeniable influence upon educational policies and practices. Historical, political and social dominance of white supremacy is also directly discussed to understand the critical role race plays in schools today.