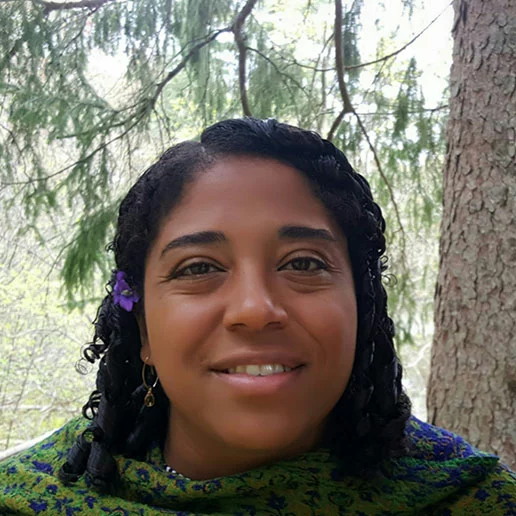 Poet/Author
she/her
Samara Cole Doyon is a second generation Haitian American and multi-generational Mainer–this state claiming half the roots of her family tree. She is a wife, mother, and teacher holding a BA in English from the University of Southern Maine and currently completing a Masters in Teaching and Learning.
She has been a regular contributor at Black Girl in Maine Media, has been featured in the Deep Water poetry column of the Portland Press Herald, and has authored children's books Magnificent Homespun Brown (Tilbury House Publishers, January, 2020) and Magic Like That (Lee & Low Books, June 2021).
Talks
Embracing Our Magnificence as an Act of Resistance
A discussion based on my debut children's book, Magnificent Homespun Brown, and how systematically marginalized people survive and transcend oppression through unapologetic self-love and jubilation.