Executive Director, H.O.M.E., Inc.
she/her/hers
Tracey is the Executive Director of H.O.M.E., Inc., a non-profit organization serving homeless and low-income families where she has worked for the last eighteen years. Homeless for most of her childhood, she was raised by her mother, who was a sex worker with a serious addiction. Tracey came to Maine as a teenager from Australia twenty-seven years ago where she met her spouse. She has spent decades working towards citizenship and advocating for fair treatment for LGTBQ+ couples under immigration law. Now a citizen, Tracey is a member of boards across Maine advising on challenges impacting the daily lives of people in poverty.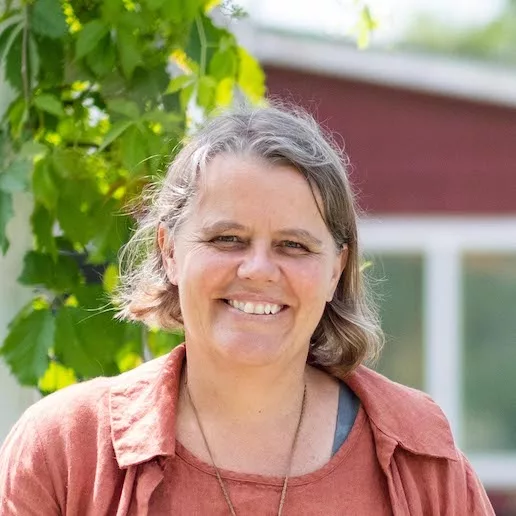 Talks
Impossible Choices
The Unites States is peopled by the displaced and divided by belonging. Who it accepts and who it rejects have been basic questions throughout the country's history—the ramifications reach into our homes and relationships. This talk offers a lived perspective of an LGTBQ+ woman at the intersection of two marginalized communities and shares her two-decade long journey through the family-based immigration system. The talk unpacks a system that presents impossible choices for LGTBQ+ families at every turn and examines what has been done and what work is still needed to achieve immigration equality.
---
Homelessness and Poverty
Tracey is a survivor of homelessness and an active witness to poverty. This talk offers insight into her experience of homelessness and work as a homeless services provider, covers the homeless response system, and tells her personal journey out of violence and trauma into safe, stable housing.
---
Domestic Violence and Its Impact on Children
By the time she was 13, Tracey had gone to twenty-three schools—following the domestic violence shelter system up and down the East coast of Australia. This talk focuses on her journey—being raised by a single mother who worked as a sex worker—and covers impacts of domestic violence on children and traumas carried into adulthood. Tracey's talk allows audiences to understand the system of domestic violence from the 1980s until today and highlights the role women and mentors play in this important work.