Books, Poetry, and Big Ideas
can bring people together.
The programs and projects we create or support are built around texts—whatever their form. Books, audio, video, art, music… they are all people's efforts at expressing something important about their experience of the world around them.
We want to help you find the books and other kinds of texts that will prompt deep thinking and foster rich discussions for you and your community. You'll find here a pool of books, videos, and audio recordings that we have seen people engage with and value that you can look through. And we've created a few lists that suggest some ways of putting texts together so that they illuminate particular issues or topics. See what you find!
Find something to spark a discussion!
Filter by:
Type
Program
Topic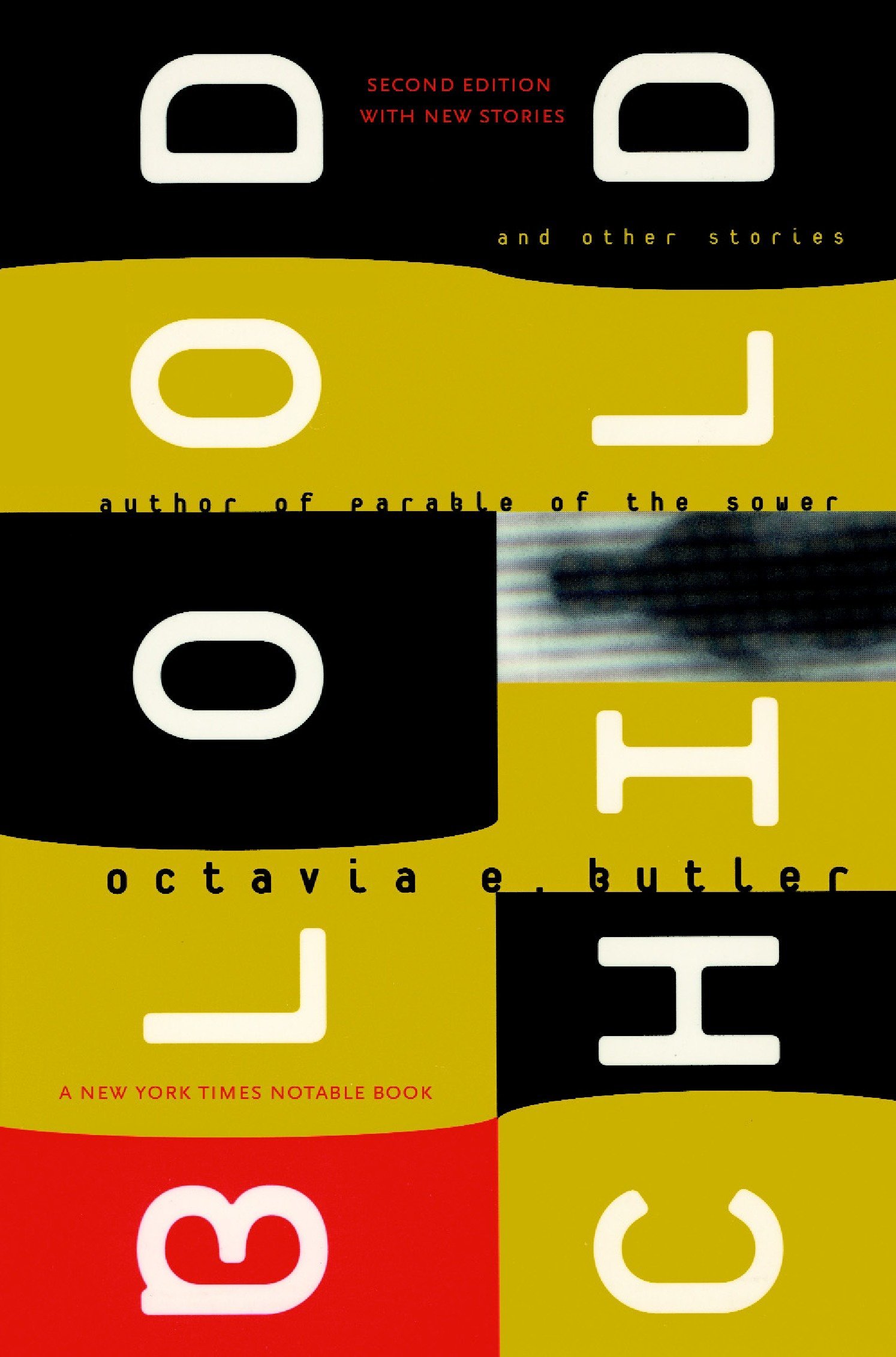 book
Bloodchild and Other Stories
Octavia E. Butler's only collection of shorter work. Included here are her Hugo and Nebula award-winning stories 'Bloodchild' and 'Speech Sounds'. Each story is also followed by a short 'afterword' by the author, offering extra angles and insights to discuss. These stories would add to a discussion of almost any topic.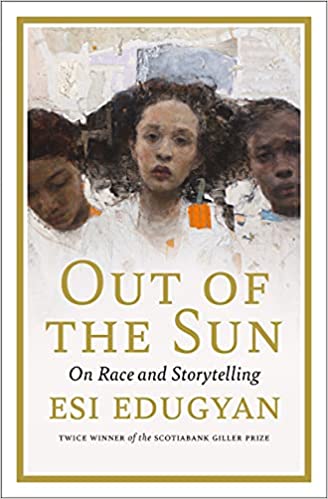 book
Out of the Sun: On Race and Storytelling
An exploration and meditation on identity, art, and belonging. Through the lens of visual art, literature, film, and the author's lived experience, Out of the Sun examines Black histories in art and illuminates myriad varieties of Black experience in global culture and history.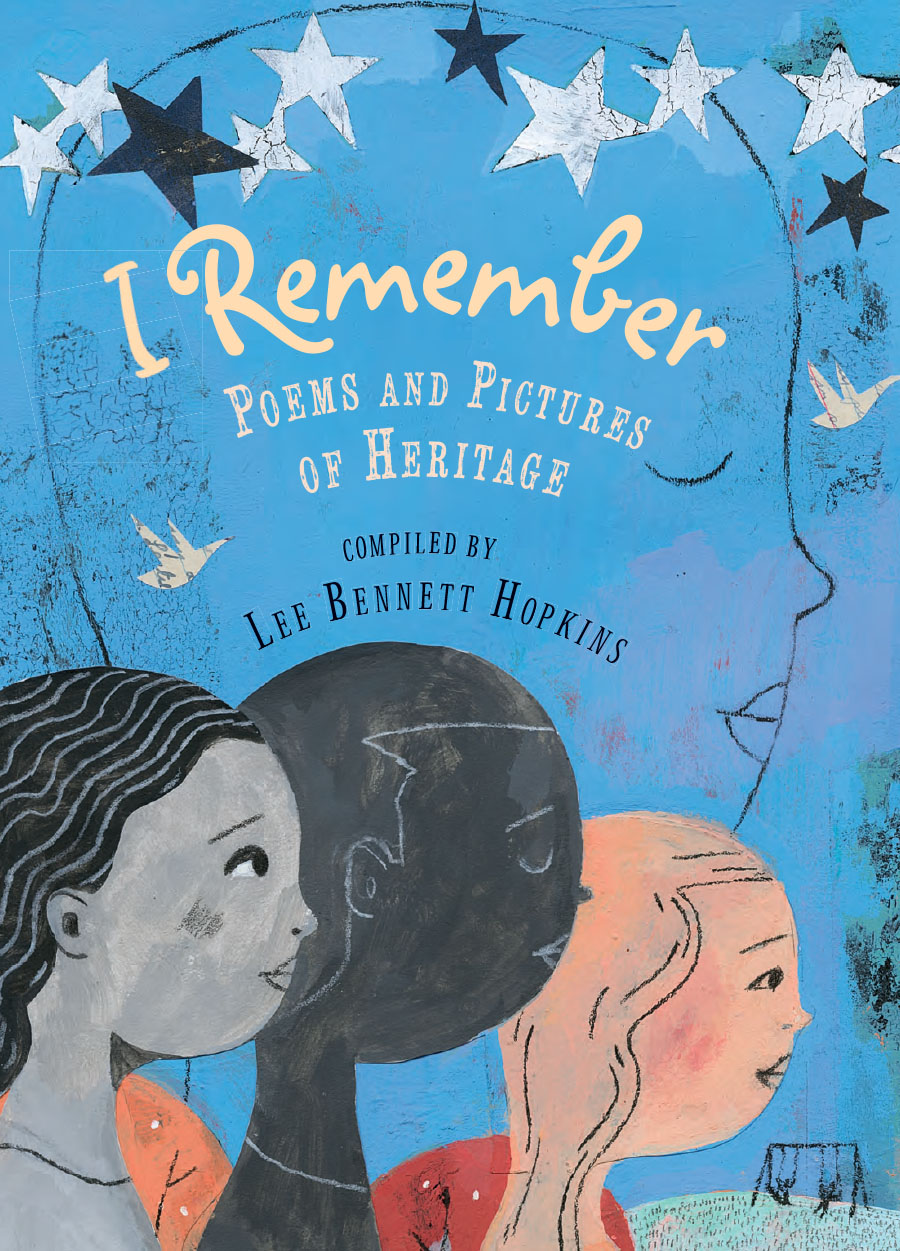 poetry
I Remember: Poems and Pictures of Heritage
This beautiful book brings together the work of fourteen award-winning poets and sixteen illustrators of diverse backgrounds who share aspects of their childhood experiences in honest portraits of what it was like for them growing up in the United States.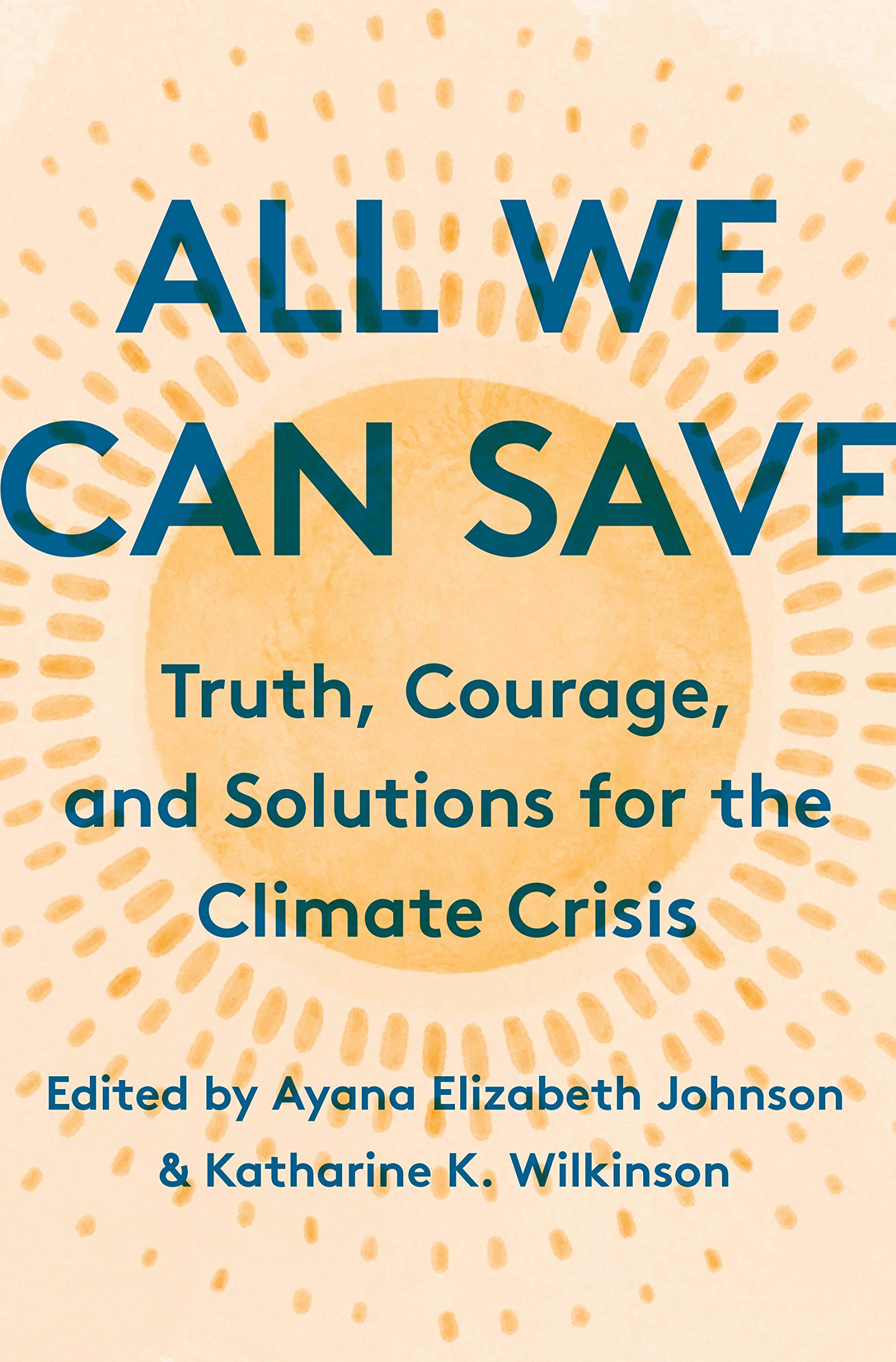 book
All We Can Save: Truth, Courage and Solutions for the Climate Crisis
A collection of provocative and illuminating essays, poems, and art from women at the forefront of the climate movement.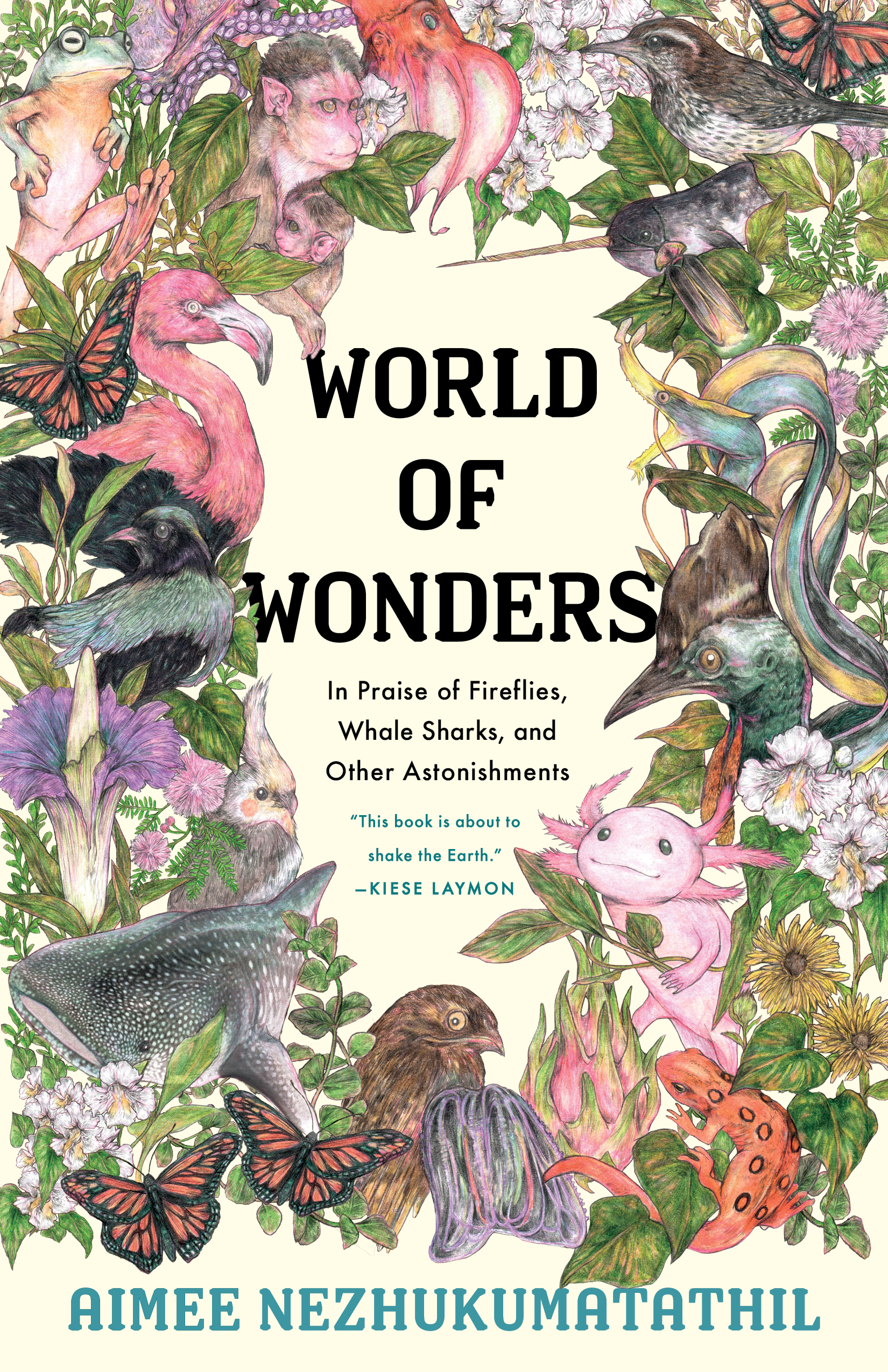 book
World of Wonders: In Praise of Fireflies, Whale Sharks, and Other Astonishments
As a child, Nezhukumatathil called many places home: the grounds of a Kansas mental institution, where her Filipina mother was a doctor; the open skies and tall mountains of Arizona, where she hiked with her Indian father; and the chillier climes of western New York and Ohio. But no matter where she was transplanted—no matter how awkward the fit or forbidding the landscape—she was able to turn to our world's fierce and funny creatures for guidance.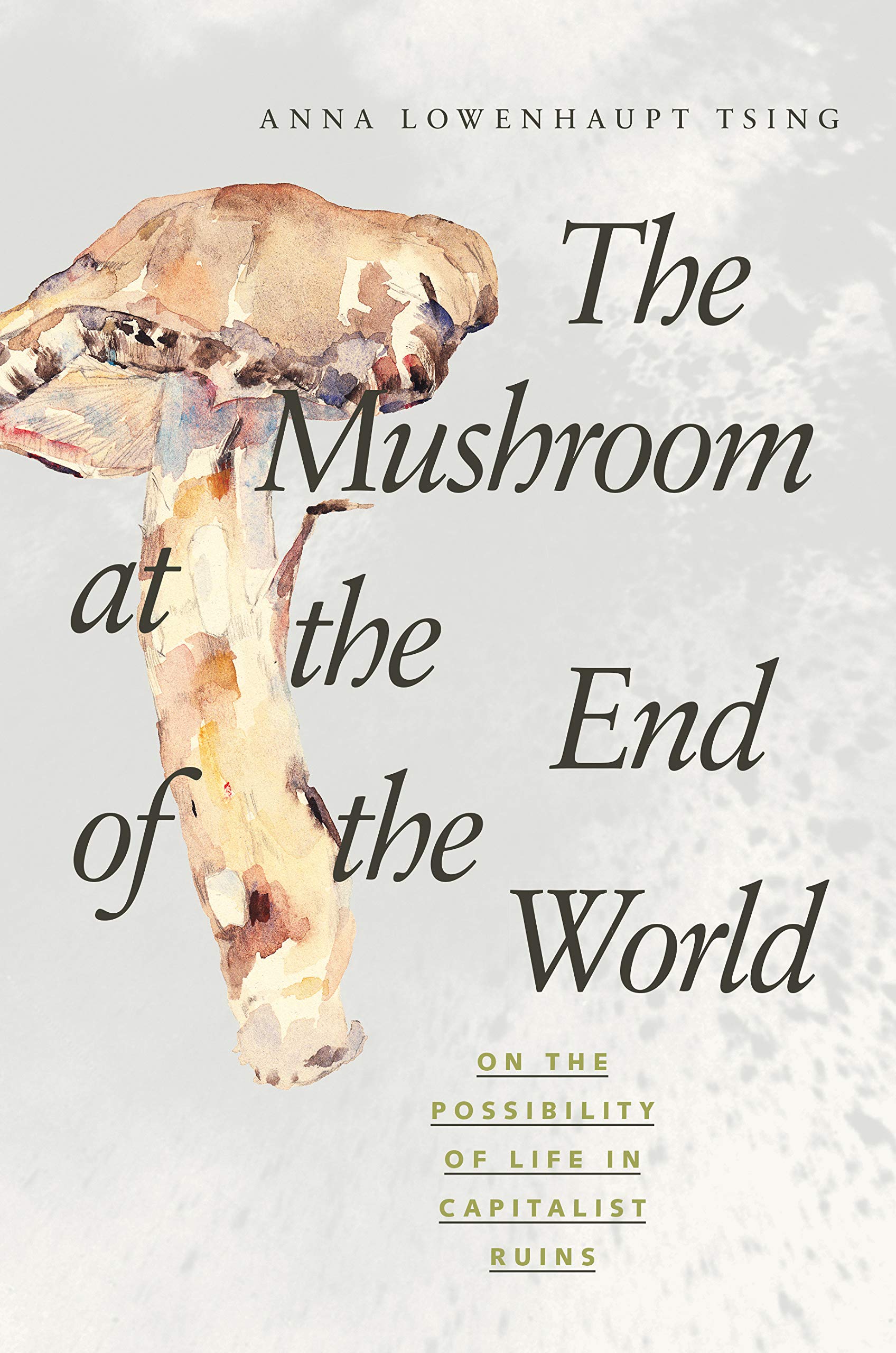 book
The Mushroom at the End of the World: On the Possibility of Life in Capitalist Ruins
Matsutake is the most valuable mushroom in the world 00 and a weed that grows in human-disturbed forests across the northern hemisphere. Tsing's account of this sought -after mushroom offers insights into areas far beyond just fungi and addresses a crucial question: what manages to live in the ruins we have made?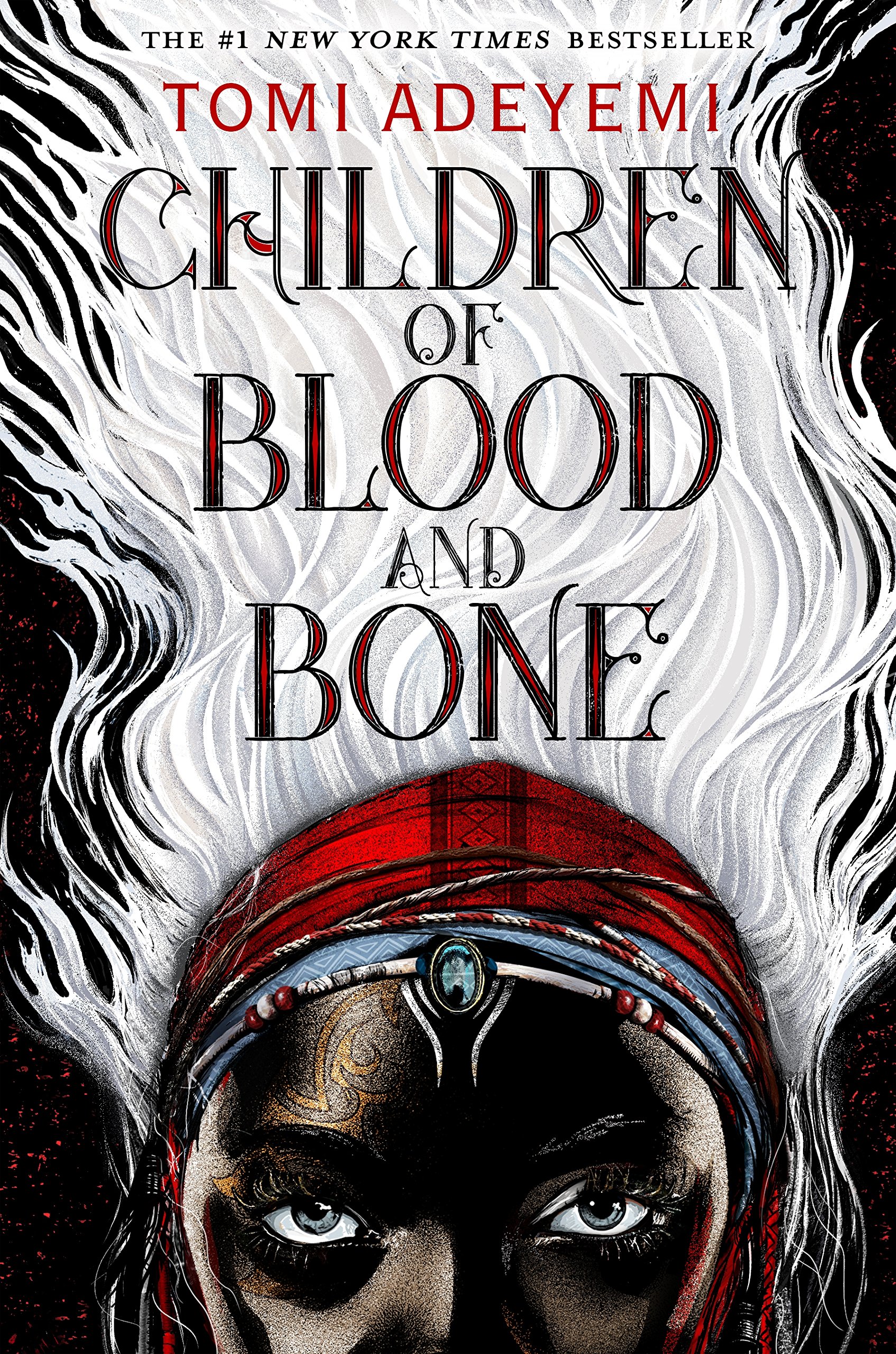 book
Children of Blood and Bone
Shortlisted for MHC's Readers Retreat 2023. "A fast-paced, excellently crafted hero's journey in a fantasy nation that is informed by African mythology (specifically West African, in the case of the book) and populated with compelling and nuanced black characters." — NPR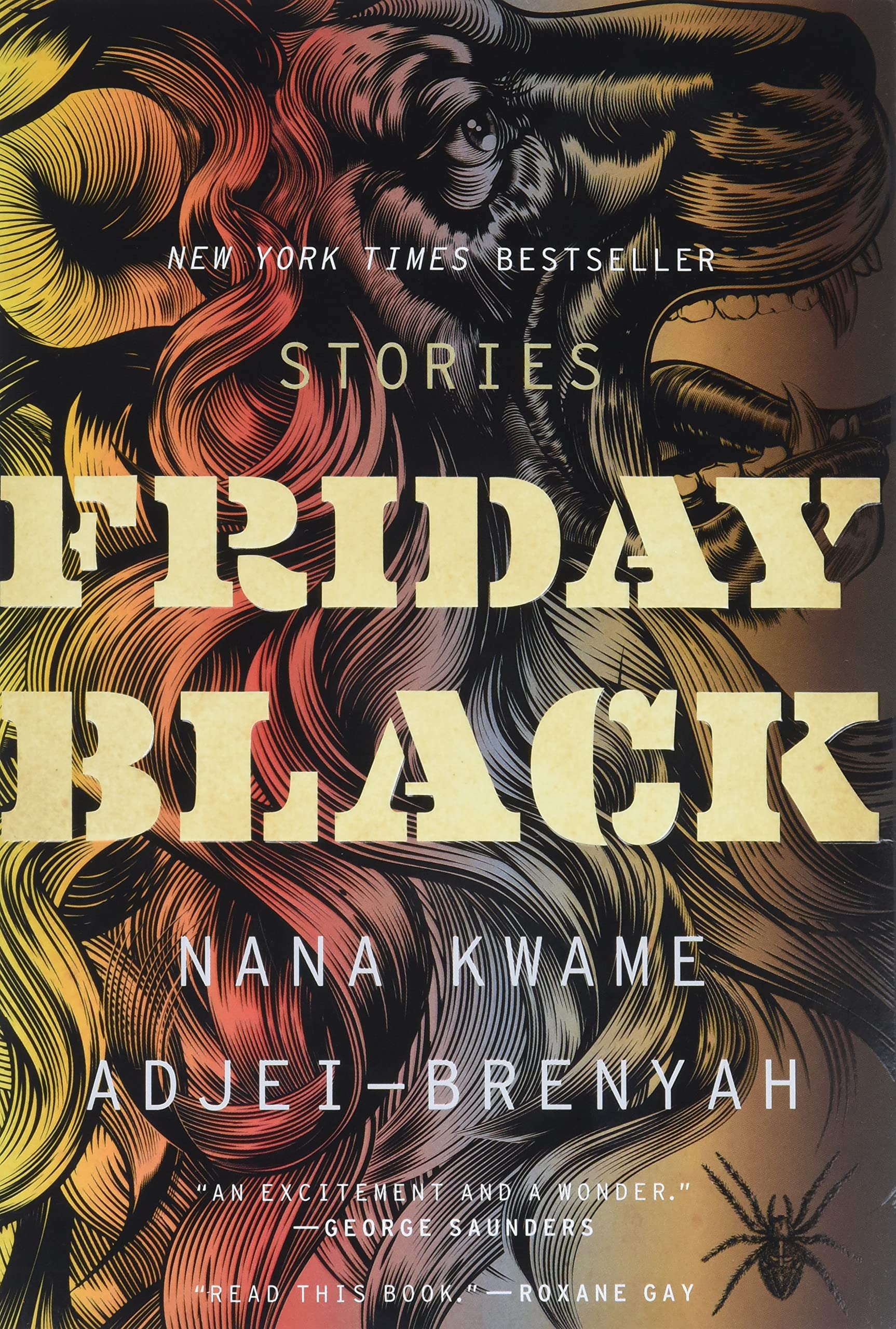 book
Friday Black: Stories
These stories tackle urgent instances of racism and cultural unrest, and explore the many ways we fight for humanity in an unforgiving world. In "The Finkelstein Five," Adjei-Brenyah gives us an unforgettable reckoning of the brutal prejudice of our justice system. In "Zimmer Land," we see a far-too-easy-to-believe imagining of racism as sport. And "Friday Black" and "How to Sell a Jacket as Told by Ice King" show the horrors of consumerism and the toll it takes on us all.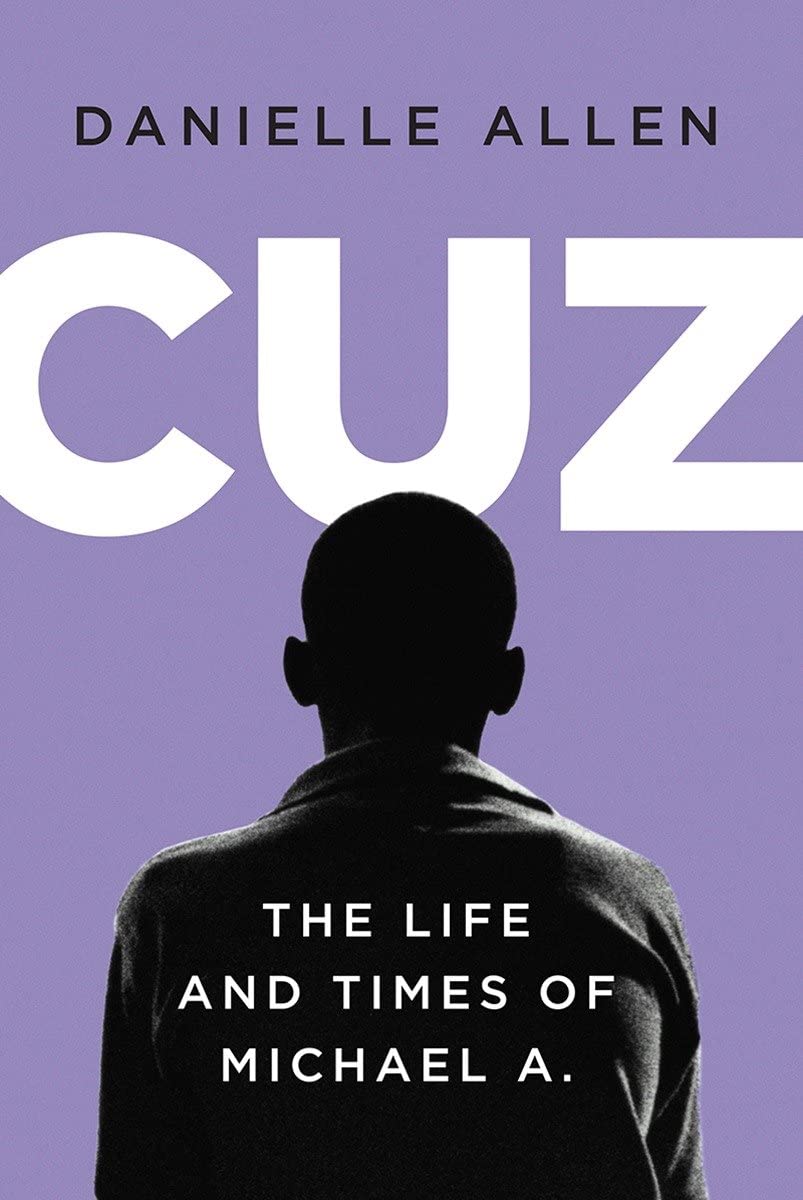 book
Cuz: The Life and Times of Michael A.
In a memoir that shifts between a woman's private anguish over the loss of her beloved baby cousin and a scholar's fierce critique of the American prison system, Danielle Allen seeks answers to what, for many years, felt unanswerable. Why? Why did her cousin, a precocious young man who dreamed of being a firefighter and a writer, end up dead? Why did he languish in prison? And why, at the age of fifteen, was he in an alley in South Central Los Angeles, holding a gun while trying to steal someone's car?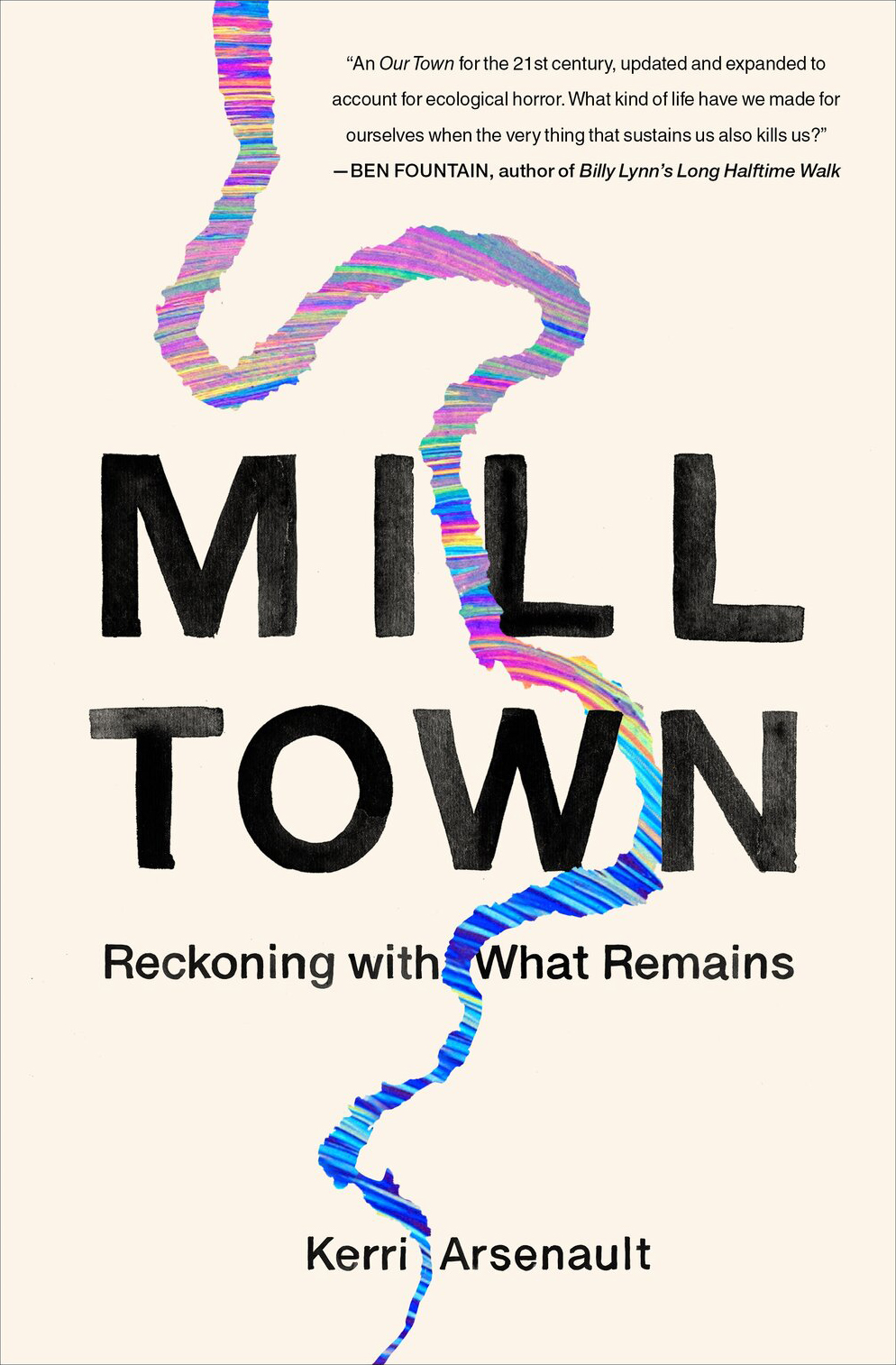 book
Milltown: Reckoning with What Remains
Mill Town is a book of narrative nonfiction, investigative memoir, and cultural criticism that illuminates the rise and collapse of the working-class, the hazards of loving and leaving home, and the ambiguous nature of toxics and disease with the central question; Who or what are we willing to sacrifice for our own survival?
Featured in MHC's Read ME program in 2021.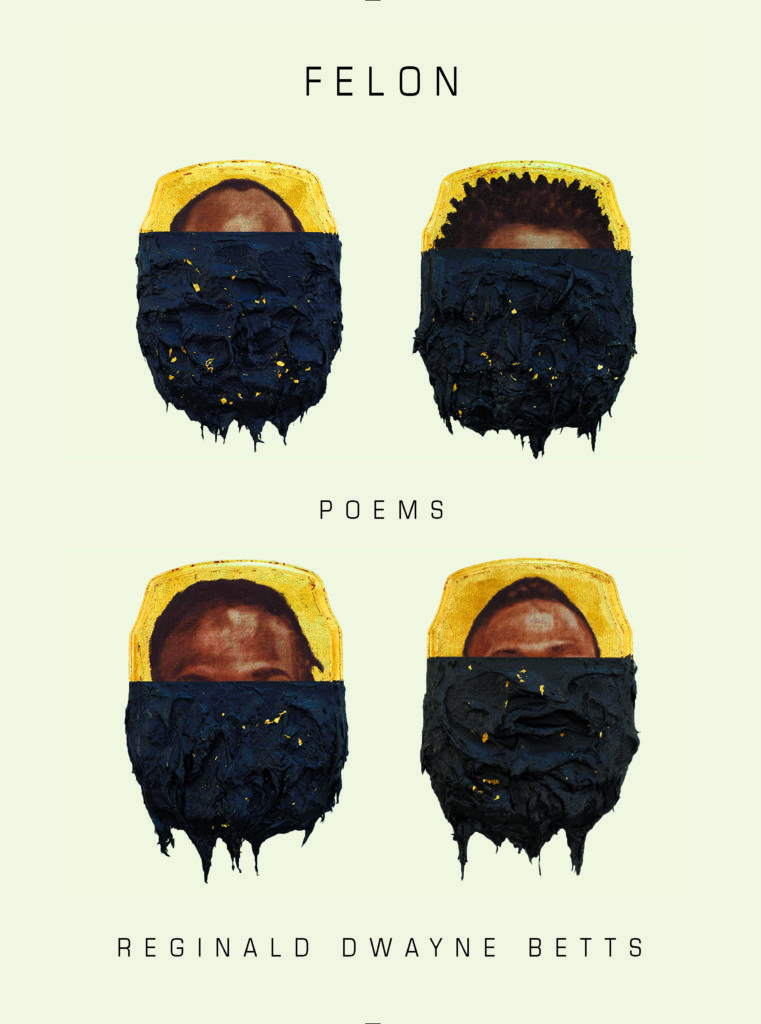 poetry
Felon: Poems
The poems in Felon tell the story of the effects of incarceration—canvassing a wide range of emotions and experiences through homelessness, underemployment, love, drug abuse, domestic violence, fatherhood, and grace—and in doing so creates a travelogue for an imagined life.
book
Year of Wonders
This historical novel, set in 17th century England, tells that story of a village that quarantines itself to arrest the spread of the plague.  Inspired by the true story of Eyam, a village in the rugged hill country of England.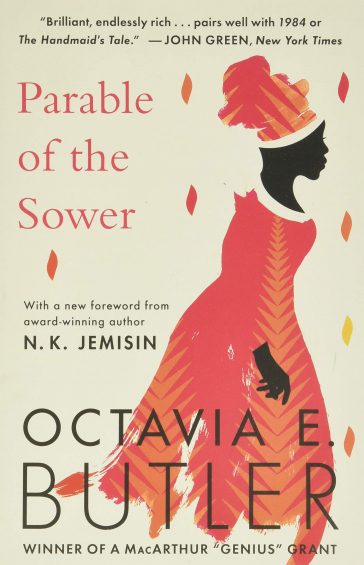 book
Parable of the Sower
A groundbreaking work of Black speculative fiction. When global climate change and economic crises lead to social chaos in the early 2020s, fifteen-year-old Lauren must make her voice heard in order to protect her loved ones from the the imminent disasters her small community stubbornly ignores.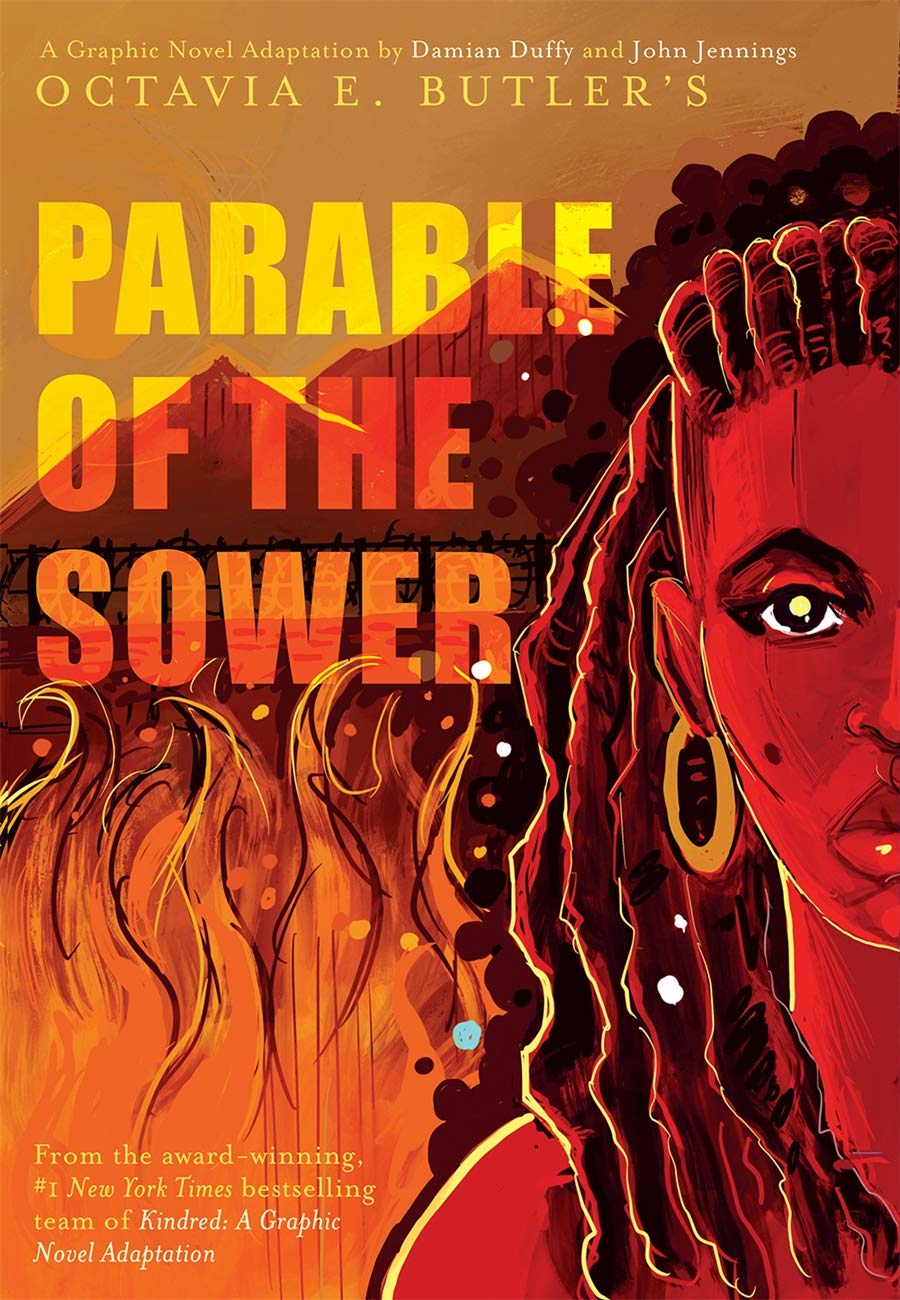 picture book
Parable of the Sower: A Graphic Novel Adaptation
This extraordinary graphic novel adaptation of Octavia E. Butler's Parable of the Sower by Damian Duffy and John Jennings captures Butler's searing vision of America's future, when the country is marred by unattended environmental and economic crises that lead to social chaos.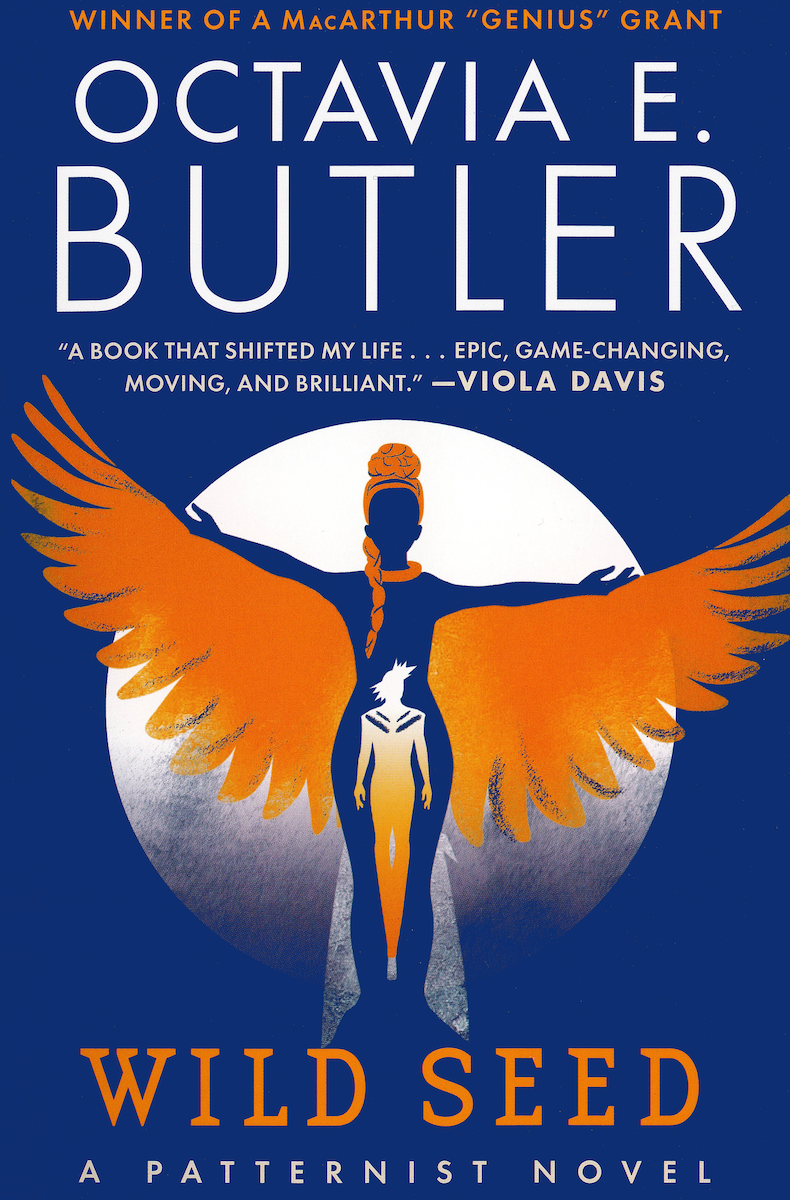 book
Wild Seed
The Featured Book for Readers Retreat 2022. "Butler keeps in focus a number of major themes — racial antagonism, the war between the sexes, what it means to be human, freedom versus responsibility — without apparent effort…[.] Wild Seed immerses the reader in uncommon settings and situations." — New York Times. Wild Seed is part of the Patternist series.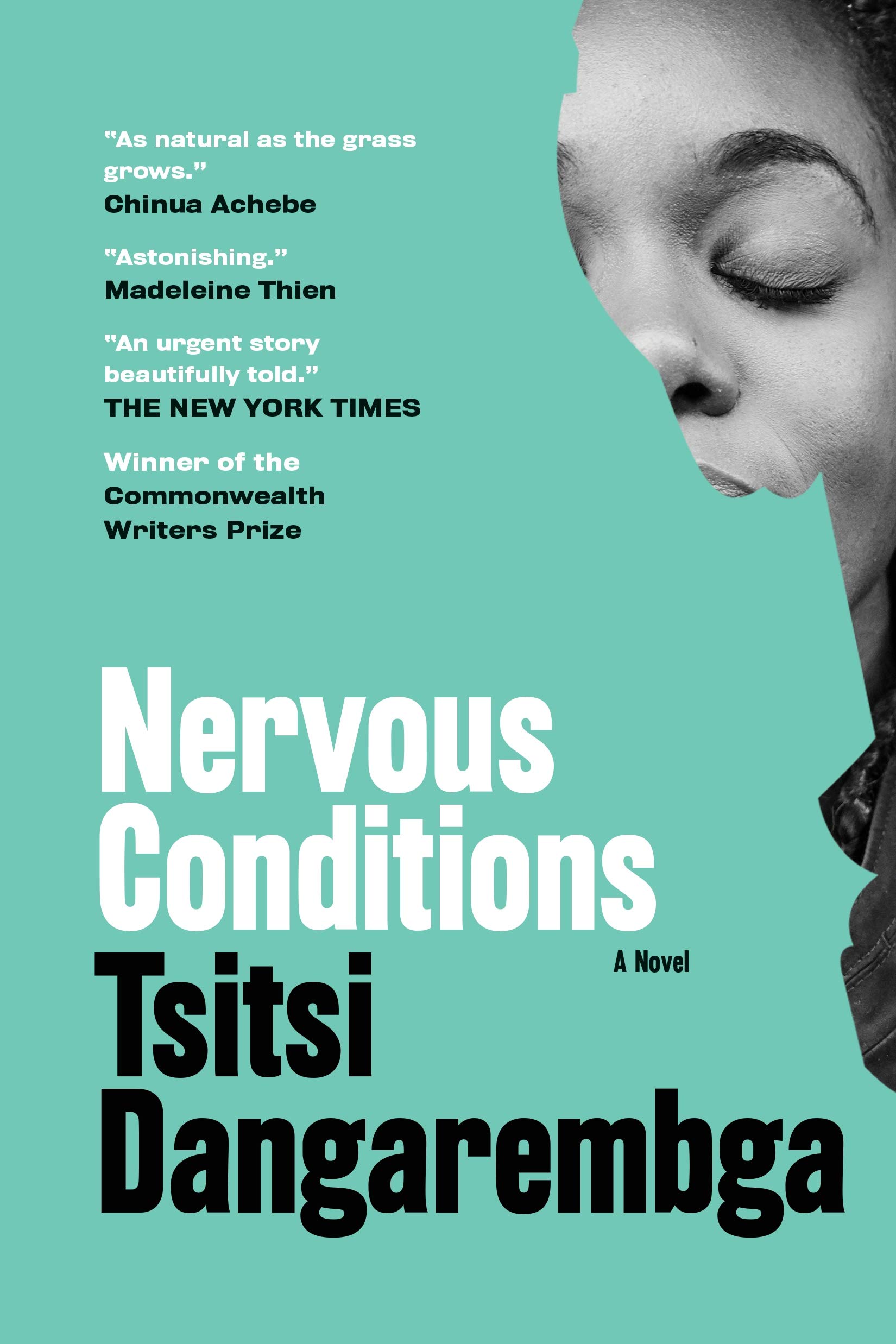 book
Nervous Conditions
Two decades before Zimbabwe won independence and ended white minority rule, thirteen-year-old Tambudai Sigauke embarks on her education. But she soon learns that the education she receives at her uncle's mission school comes with a price. An exploration of cultural imperialism and the journey to personhood in a fledgling nation.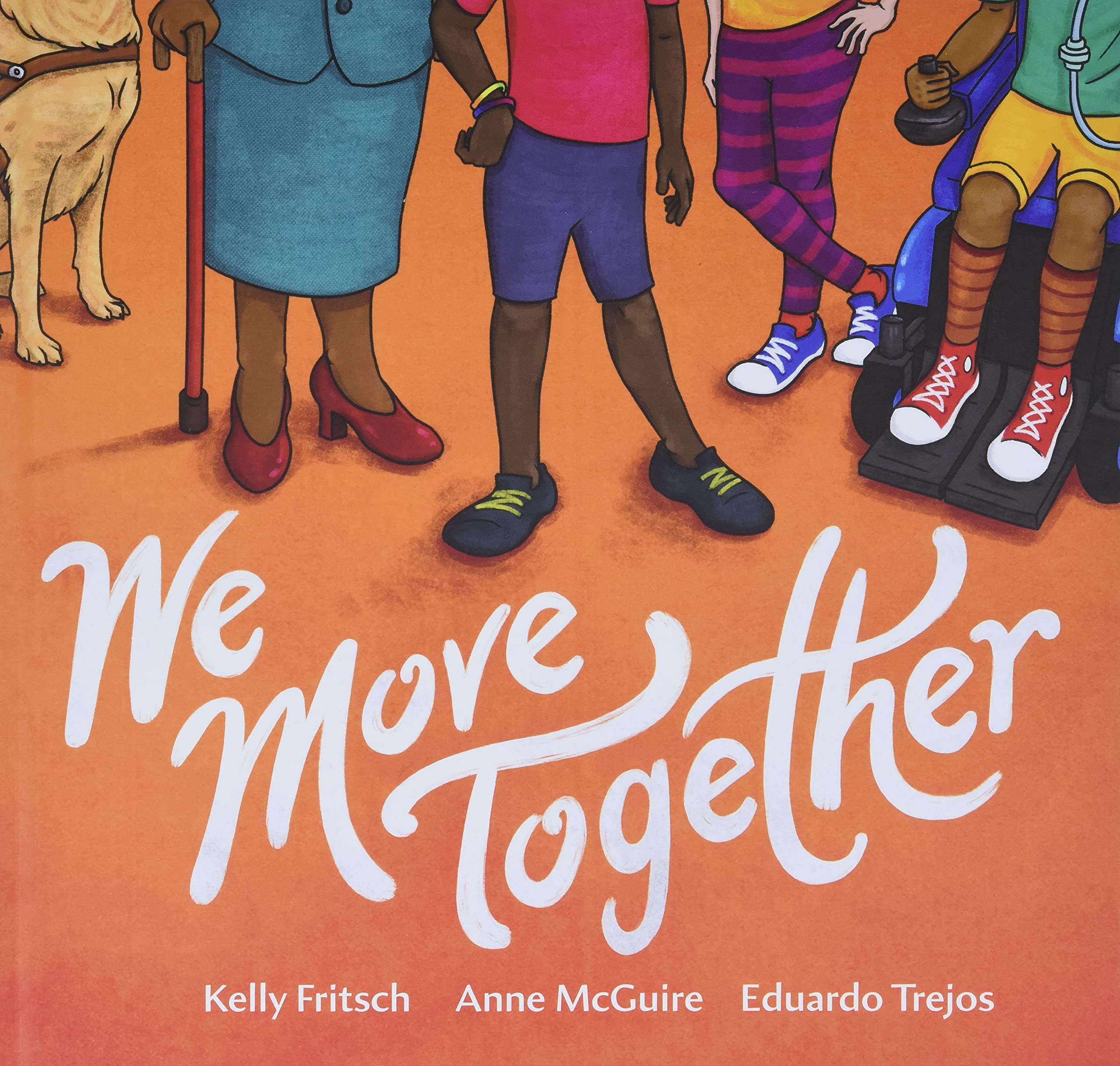 picture book
We Move Together
A bold and colorful exploration of all the ways that people navigate through the spaces around them and a celebration of the relationships we build along the way. We Move Together follows a mixed-ability group of kids as they creatively negotiate everyday barriers and find joy and connection in disability culture and community. Includes a glossary.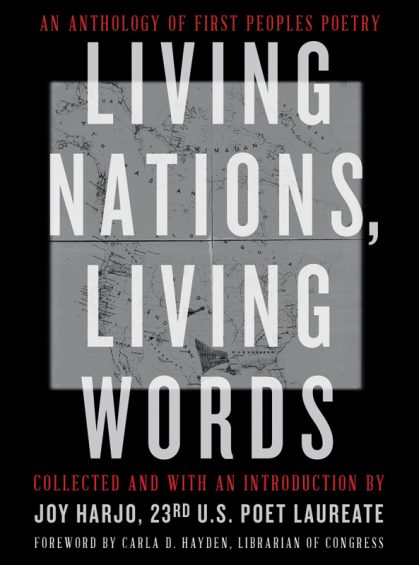 poetry
Living Nations Living Words: An Anthology of First Peoples Poetry
As Joy Harjo writes in her stirring introduction, "In this country, poetry is rooted in the more than 500 living indigenous nations. Living Nations, Living Words is a representative offering." This anthology of poems Joy Harjo's signature project as Poet Laureate of the United states, which gathers the work of contemporary Native poets into a national, fully digital map of story, sound, and space.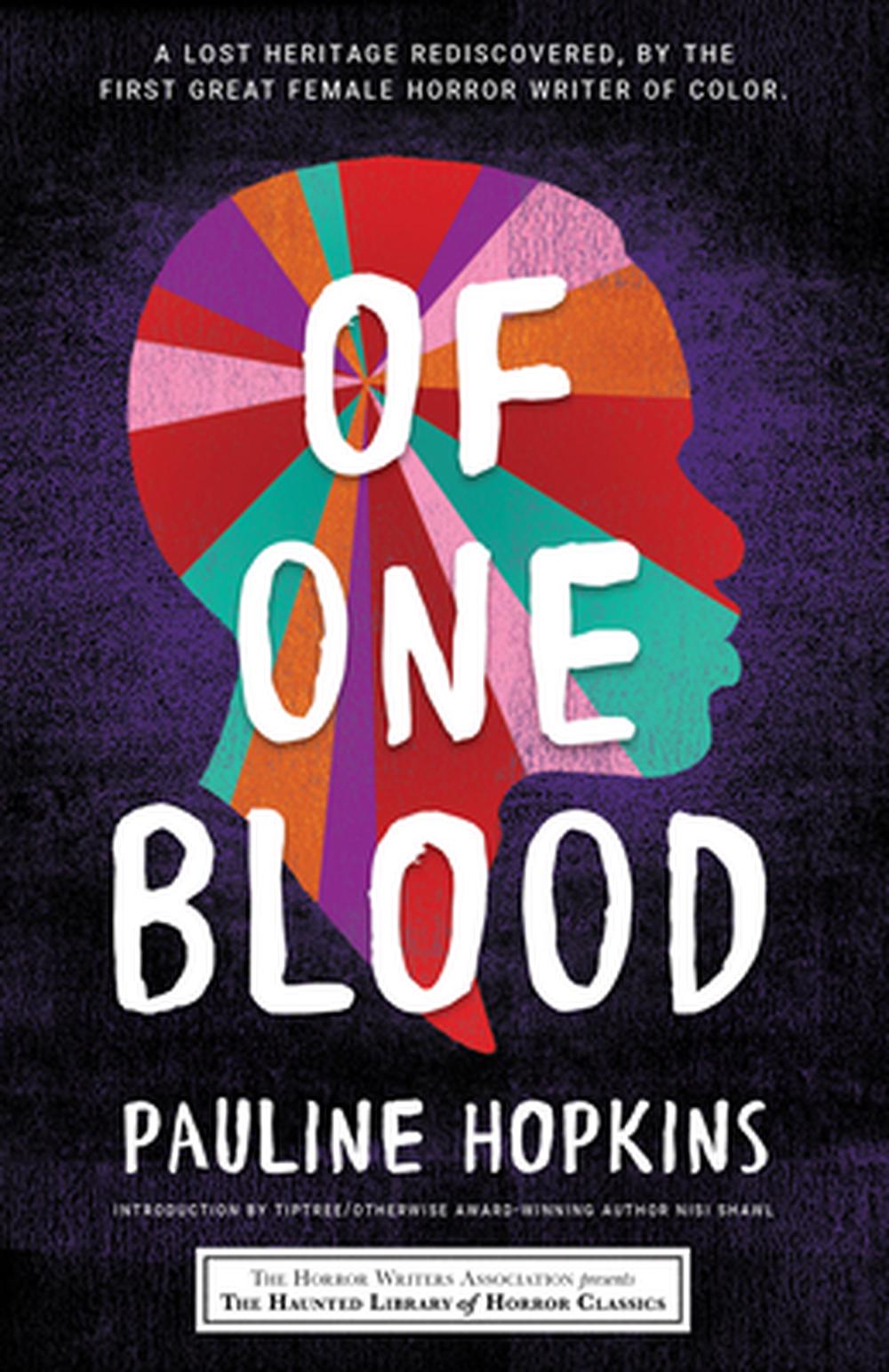 book
Of One Blood, or, The Hidden Self
"Mysticism, horror, and racial identity merge fluidly in this thrilling tale of love, obsession, and power, first serialized in Colored American Magazine from 1902 to 1903." — Publishers Weekly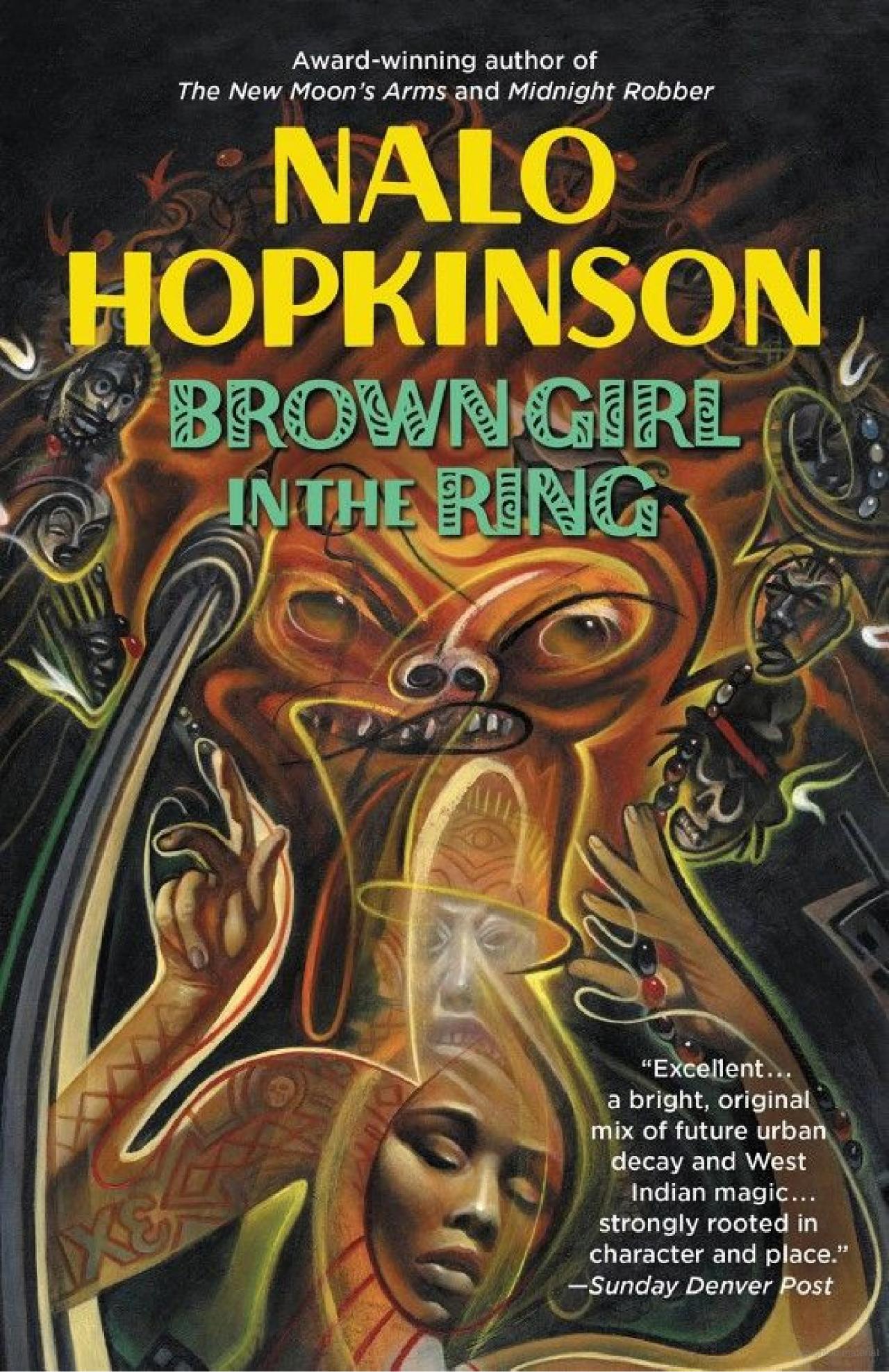 book
Brown Girl in the Ring
Shortlisted for MHC's Readers Retreat 2023. "Hopkinson's debut possesses unusual currency… from its depiction of a near-future Toronto hollowed out at a broken centre—which reflects with eerie extremity the current experience of Detroit—to its profoundly intersectional themes of power, identity, and solidarity, the novel speaks to our moment somehow with a greater urgency than it may even have done at the time of its writing." — Strange Horizons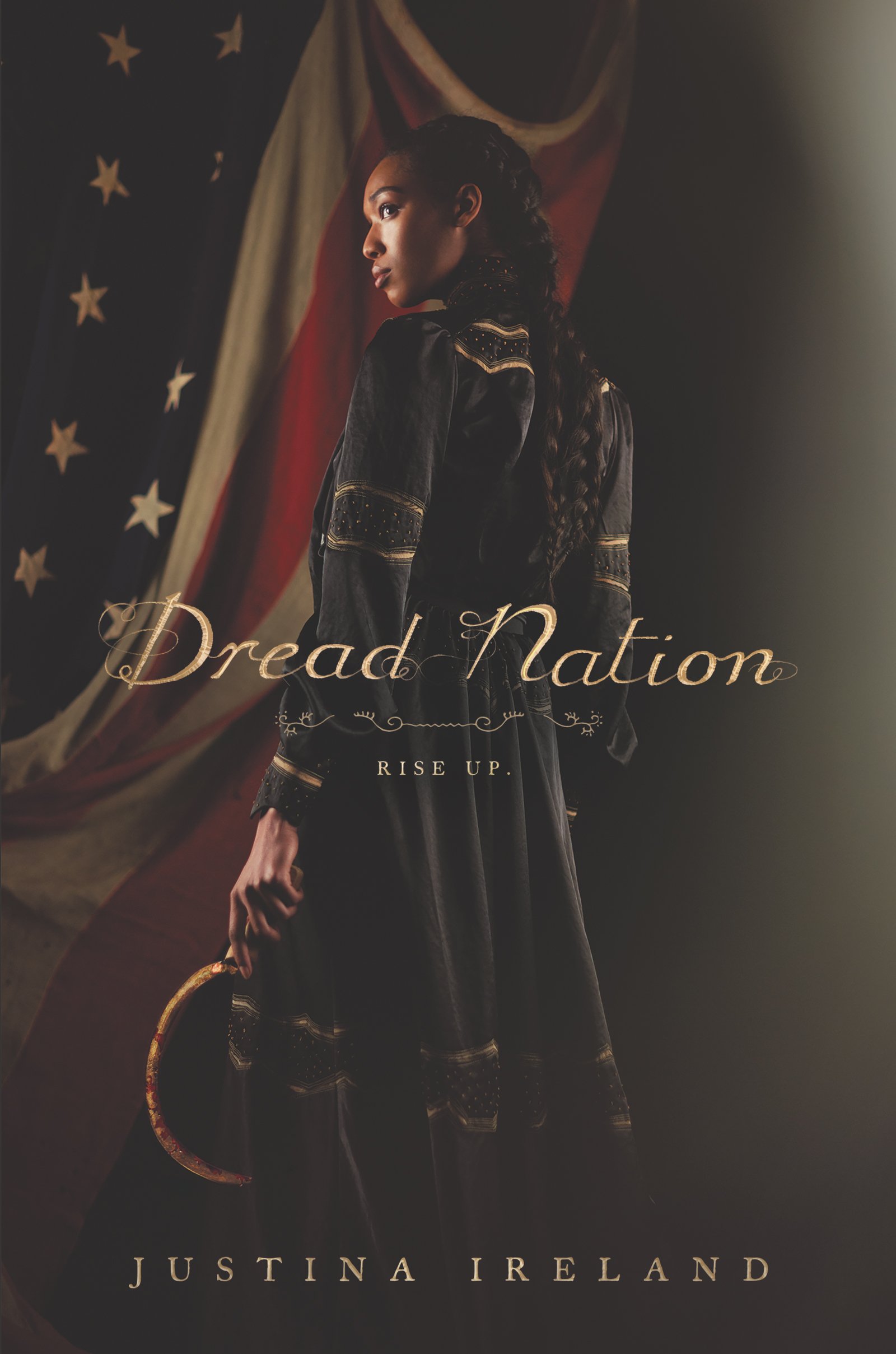 book
Dread Nation
"In this alternate-history horror tale, shortly after Jane McKeene was born, the dead rose and attacked the living, effectively ending the Civil War. … Abundant action, thoughtful worldbuilding, and a brave, smart, and skillfully drawn cast." — Publishers Weekly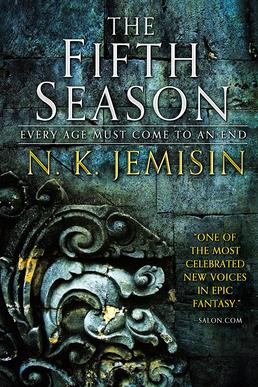 book
The Fifth Season
Set in the Stillness, a land where the power of the earth is wielded as a weapon, a woman must hide her secret power and find her kidnapped daughter in this novel of power, oppression, and revolution. Winner of the Hugo Award. The Fifth Season is the first novel in the Broken Earth trilogy.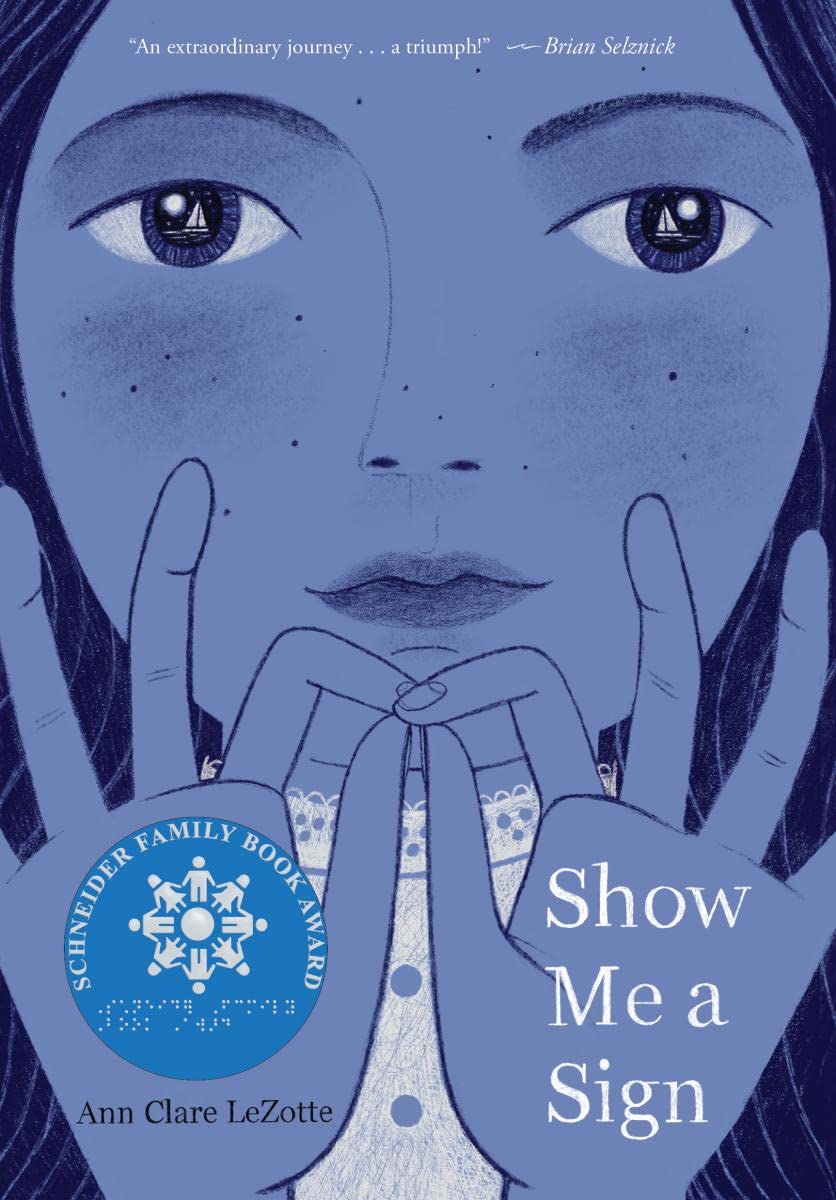 picture book
Show Me a Sign
"There is no hollow inspirational content to be found in this tale… Though [the main character] Mary is White of English descent, LeZotte acknowledges the racial tensions among the English, Black, Irish, and Wampanoag residents of Martha's Vineyard, creating a dynamic that Mary interacts within but cannot fix. Each element of the narrative comes together to create an all-too-rare thing: an excellent book about a Deaf person." — Kirkus Reviews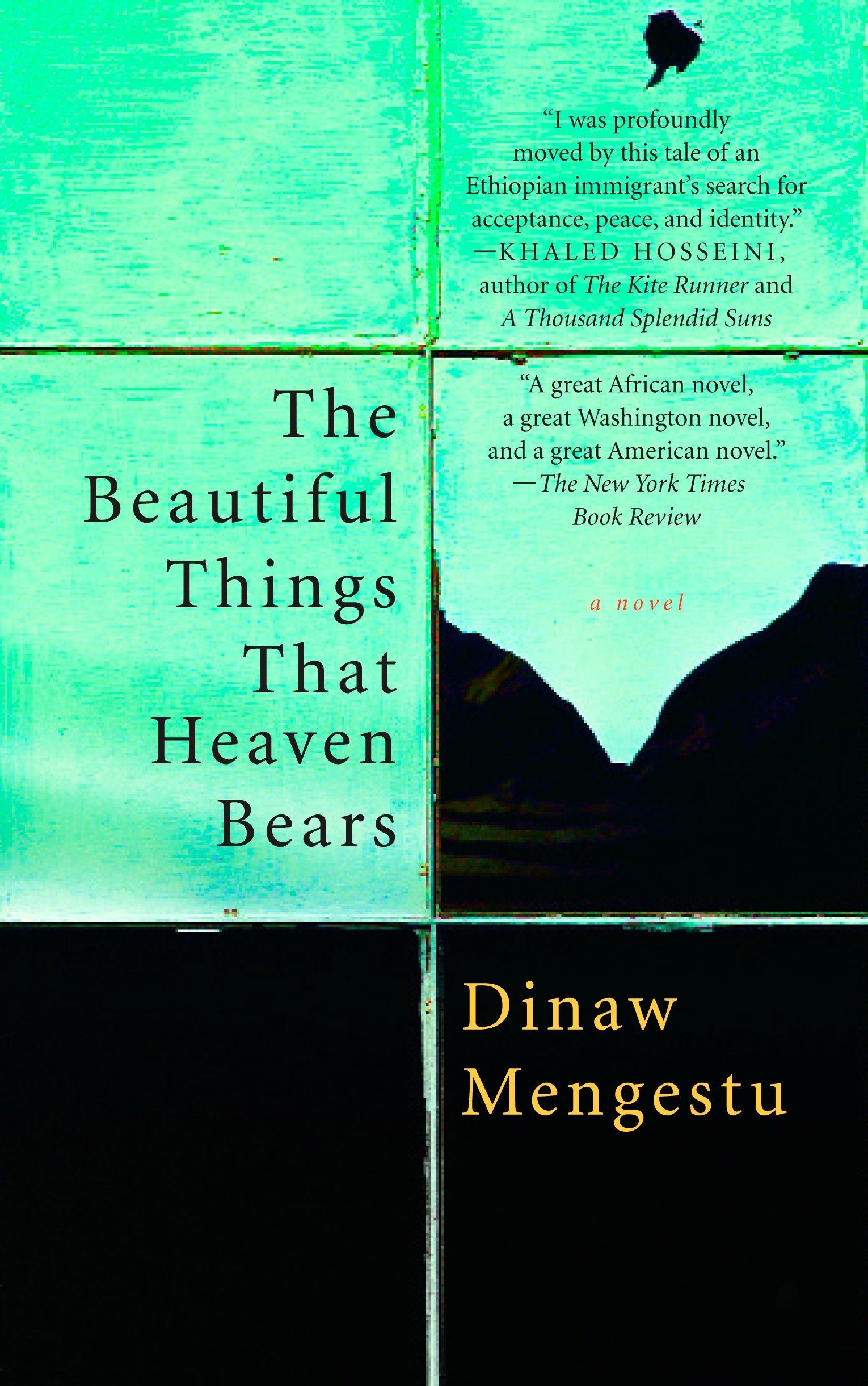 book
The Beautiful Things That Heaven Bears
Seventeen years after fleeing the Ethiopian Revolution for a new start in the United States, Sepha Stephanos finds himself running a failing grocery store in a poor African-American neighborhood, isolated and mired in bitter nostalgia for his home continent. A friendship with new neighbors, a white woman and her biracial daughter brings hope, but when a series of racial incidents disturbs the community, Sepha may lose everything all over again. 
video
Four amazing guides each made a short series of recorded presentations asking and thinking with this year's Big Question, What if… ?  The full playlist includes presentations by Skylar Bayer, Ian-Khara Ellisante, René Goddess Johnson, and the Maine Developmental Disabilities Council.
audio
In 2017, we asked the question How can we know? at our Big Question program – which we used to call the Dorothy Schwartz Forum.  This audio story gives a glimpse of some ways of approaching this question, which was at the center of that year's Big Question program – which we used to call the Dorothy Schwartz Forum.
audio
In 2017, we asked the question How can we know?  This audio story gives a sense of how naturalists and the rest of us come to know things about birds.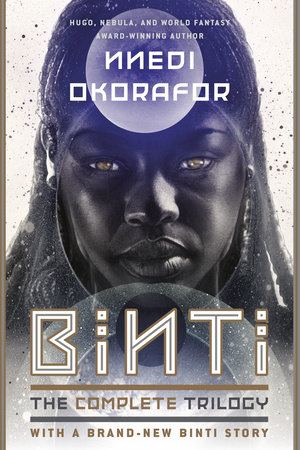 book
Binti Trilogy
"Binti is a compact gem of adventure, bravery and other worlds. Nnedi Okorafor efficiently and effectively uses the short format to create a visual, suspenseful ride. And the heroine, Binti, invites us along to participate in her secret mission."  — USA Today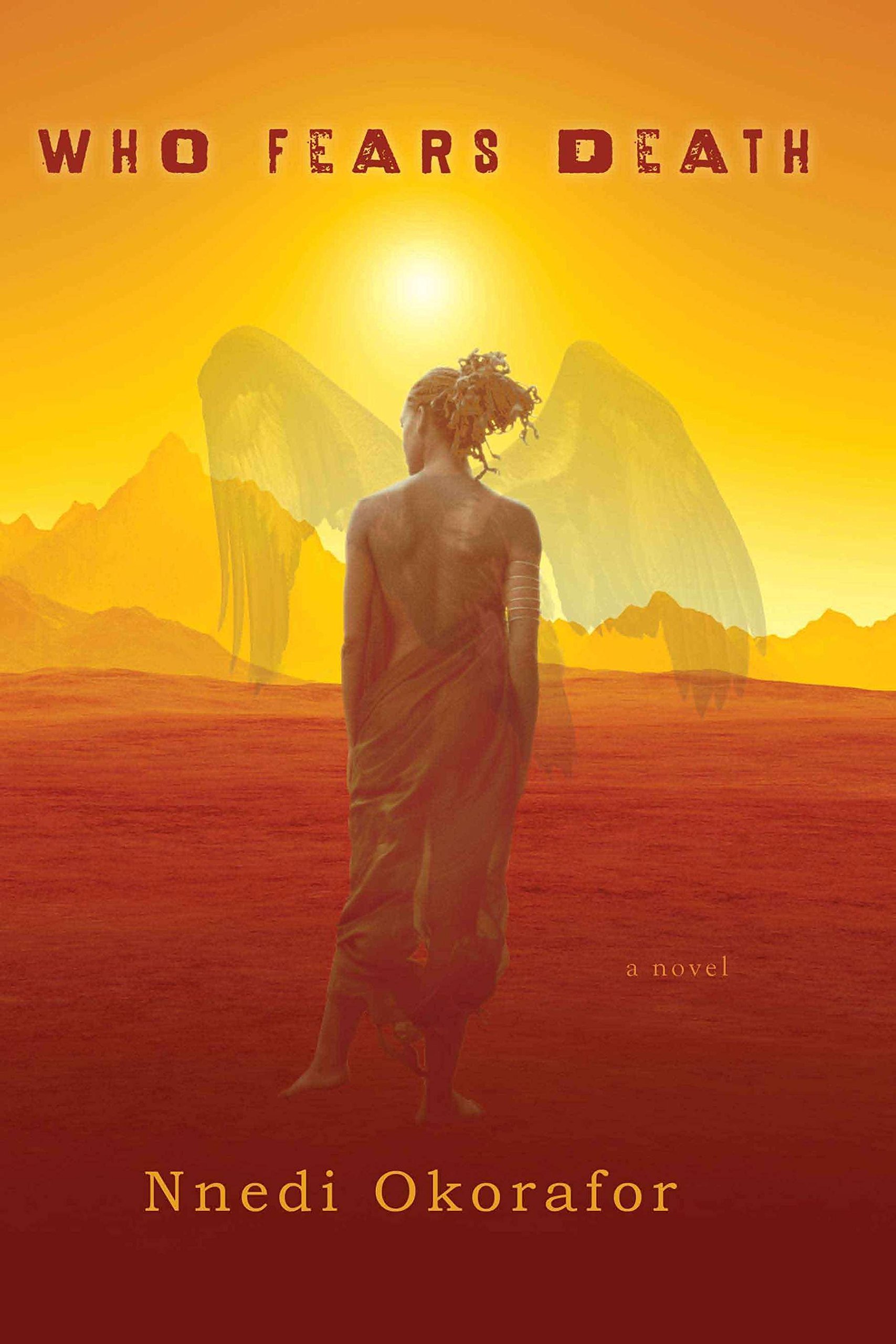 book
Who Fears Death
Shortlisted for MHC's Readers Retreat 2023. Set in a post-apocalyptic Africa, "Who Fears Death is an epic about the girl who tried to be normal—but couldn't… Apart from the themes of racial and gender oppression, there are many questions raised in Who Fears Death, among them issues about religion, creation, abortion, children of rape, and even the place of interracial children in a culture. Where does a person like Onyesonwu fit?" — New York Journal of Books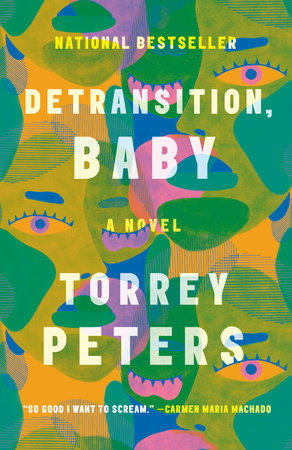 book
Detransition, Baby
The lives of three women—transgender and cisgender—collide after an unexpected pregnancy forces them to confront their deepest desires. What happens at the emotional, messy, vulnerable corners of womanhood that platitudes and good intentions can't reach?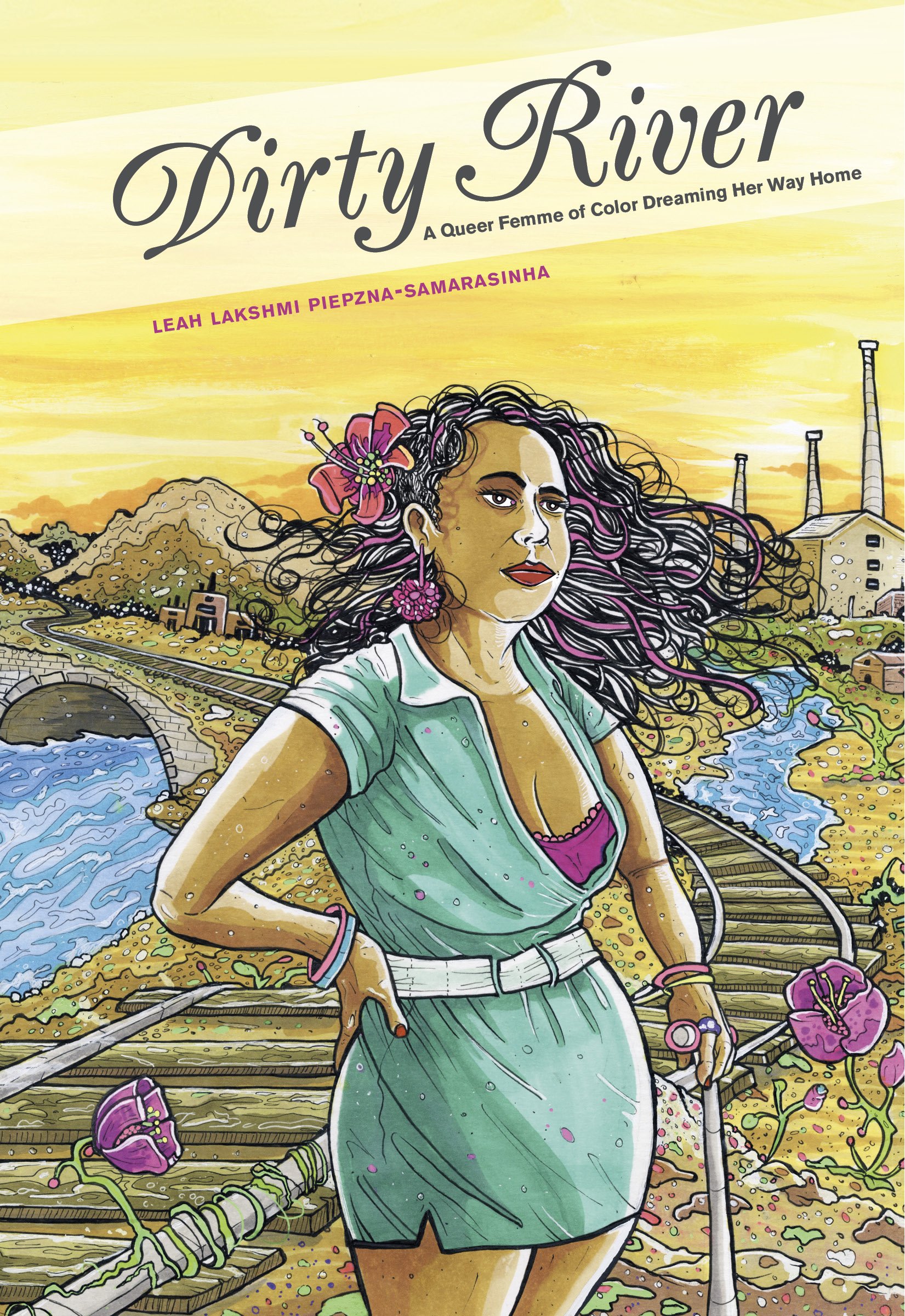 book
Dirty River: A Queer Femme of Color Dreaming Her Way Home
In 1996, poet Leah Lakshmi Piepzna-Samarasinha, carrying only two backpacks, caught a Greyhound bus in America and ran away to Canada. A passionate, riveting memoir that reveals how a disabled queer woman of colour and abuse survivor navigates the dirty river of the not-so-distant past and, as the subtitle suggests, "dreams their way home."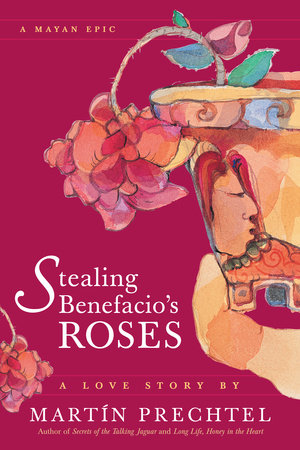 book
Stealing Benefacio's Roses
This is an expansive, lyrical novel in the tradition of indigenous oral storytelling. Based on the author's many years of living in a Guatemalan village, Stealing Benefacio's Roses interweaves dramatic recountings of village life and the political horrors of civil war with lyric retellings of sacred Mayan myths. The story shifts expertly from timeless, with archetypal characters like Raggedy Boy and the goddess known as the Water-Skirted Beauty, to timely in the book's striking first-person narrative set in the 1980s.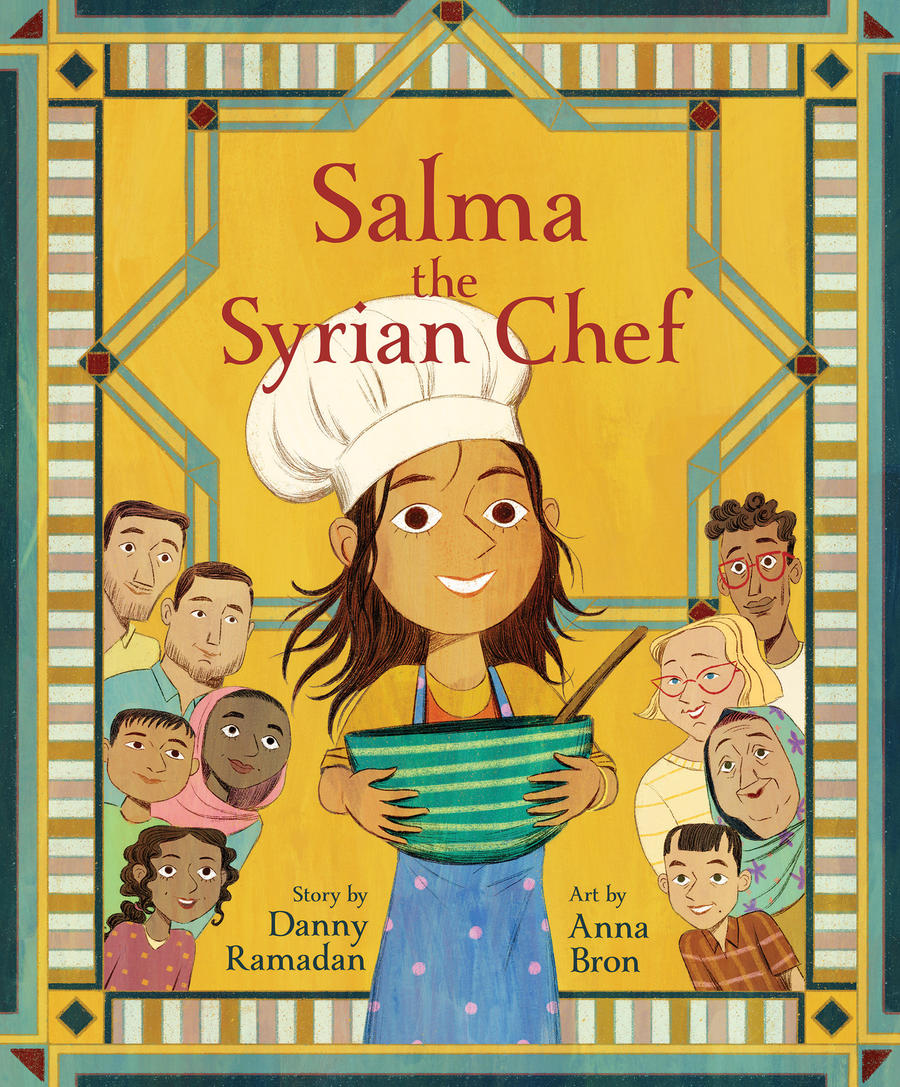 picture book
Salma the Syrian Chief
With creativity, determination, and charm, newcomer Salma brings her new friends together to show Mama that even though things aren't perfect, there is cause for hope and celebration. Syrian culture is beautifully represented through the meal Salma prepares and Anna Bron's vibrant illustrations, while the diverse cast of characters speaks to the power of cultivating community in challenging circumstances.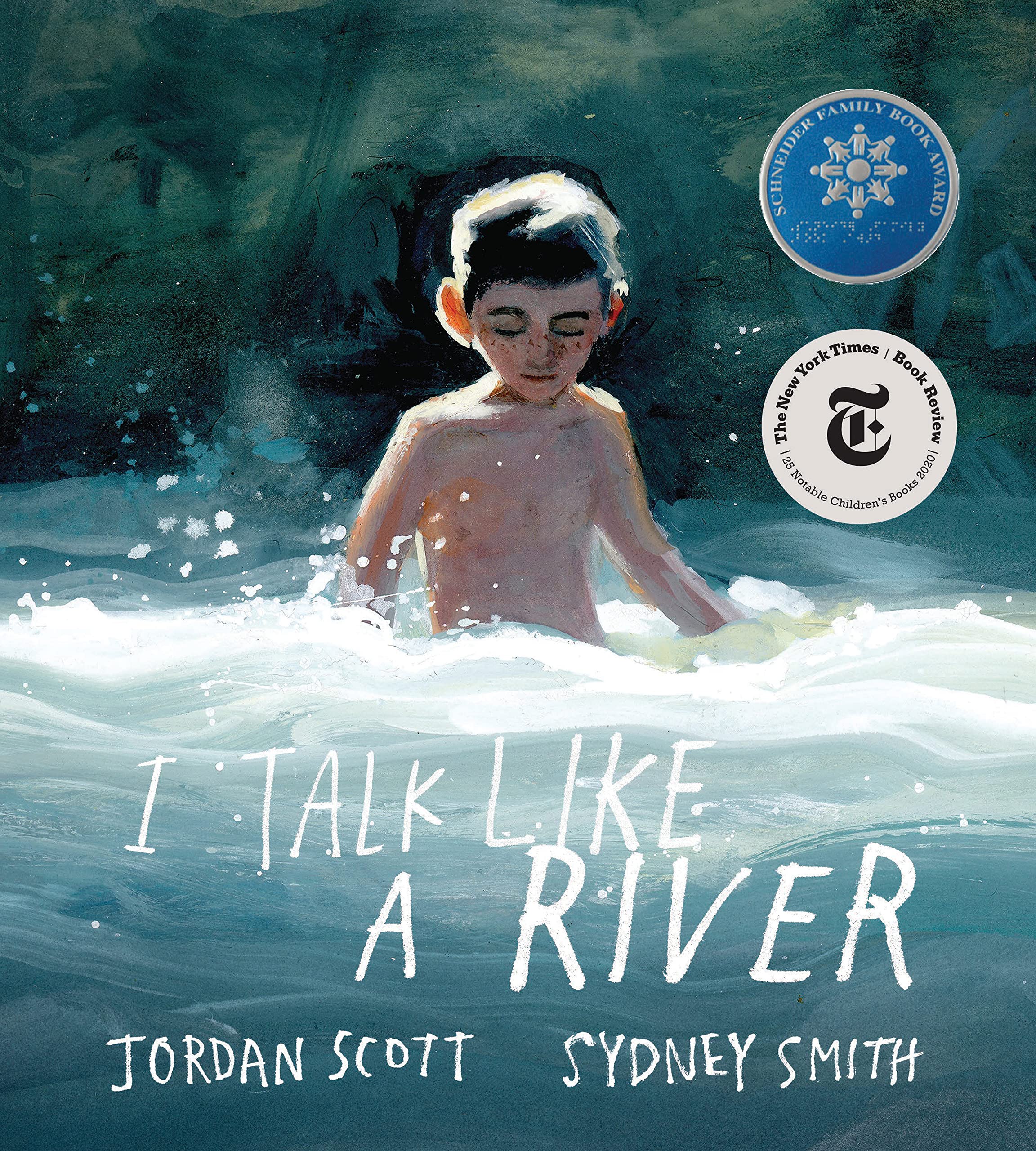 picture book
I Talk Like a River
When a boy who stutters feels isolated, alone, and incapable of communicating in the way he'd like, it takes a kindly father and a walk by the river to help him find his voice. Based on his own personal experience, the author highlights the power of a parent's ability to reconnect a child with the world around him. A book for anyone who feels lost, lonely, or unable to fit in.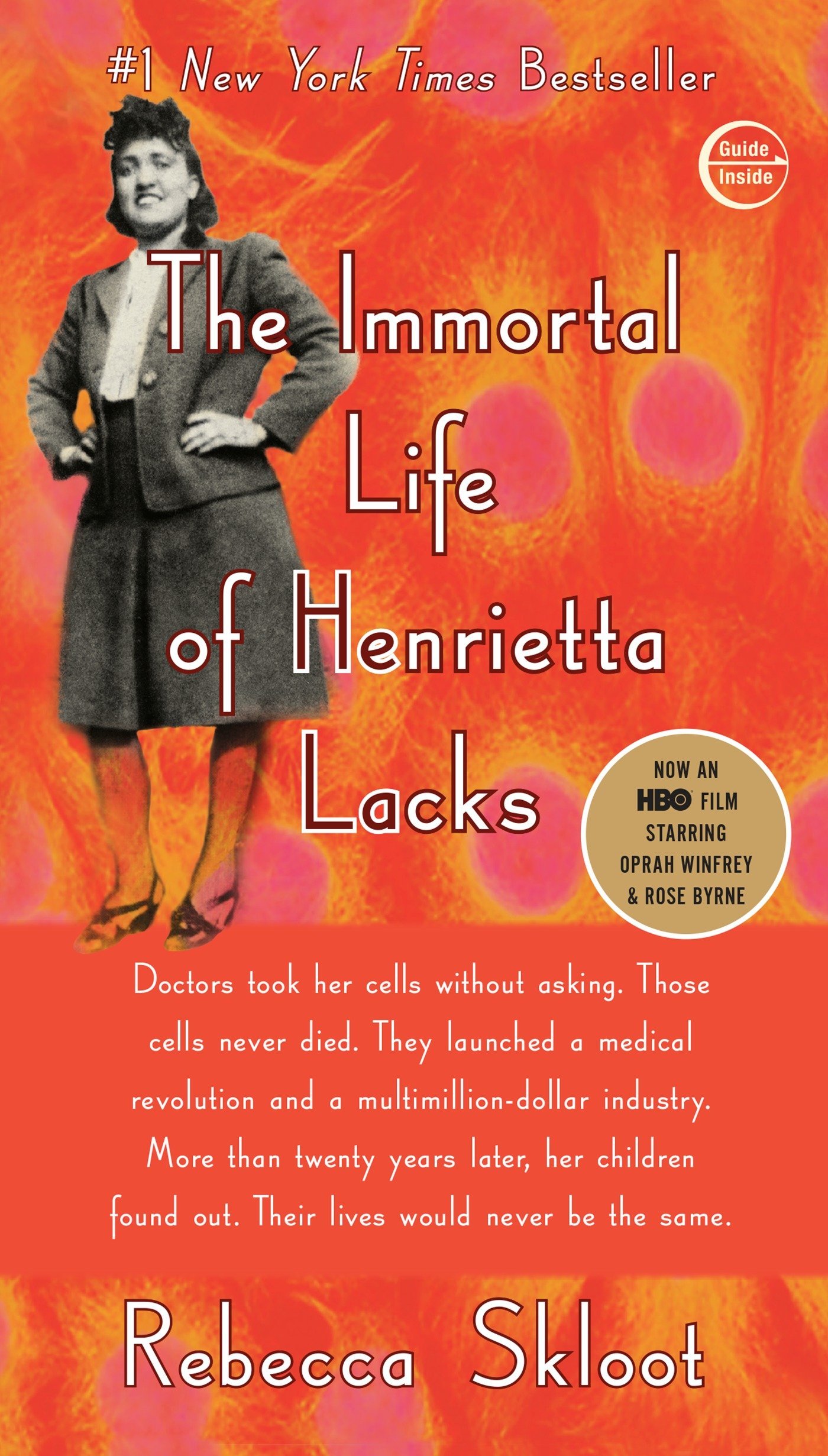 book
The Immortal Life of Henrietta Lacks
Henrietta Lacks was a poor Southern tobacco farmer who worked the same land as her slave ancestors and was buried in an unmarked grave when she died, yet her cells—taken without her or family's knowledge—became the first "immortal" human cells grown in culture. The story of the Lacks family—past and present—is inextricably connected to the dark history of experimentation on African Americans, the birth of bioethics, and the legal battles over whether we control the stuff we are made of.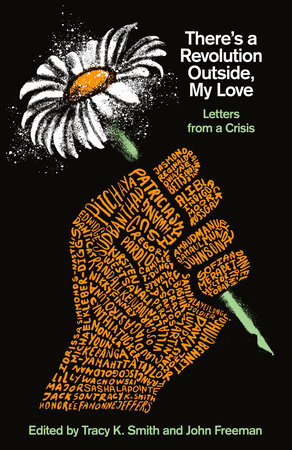 book
There's a Revolution Outside, My Love
An anthology of letters, essays, poems, reflections, and screeds written and collected in the wake of the Black Lives Matter protests and the Covid-19 pandemic highlights the work of some of our most powerful and treasured writers, from across a range of backgrounds and from almost all fifty states.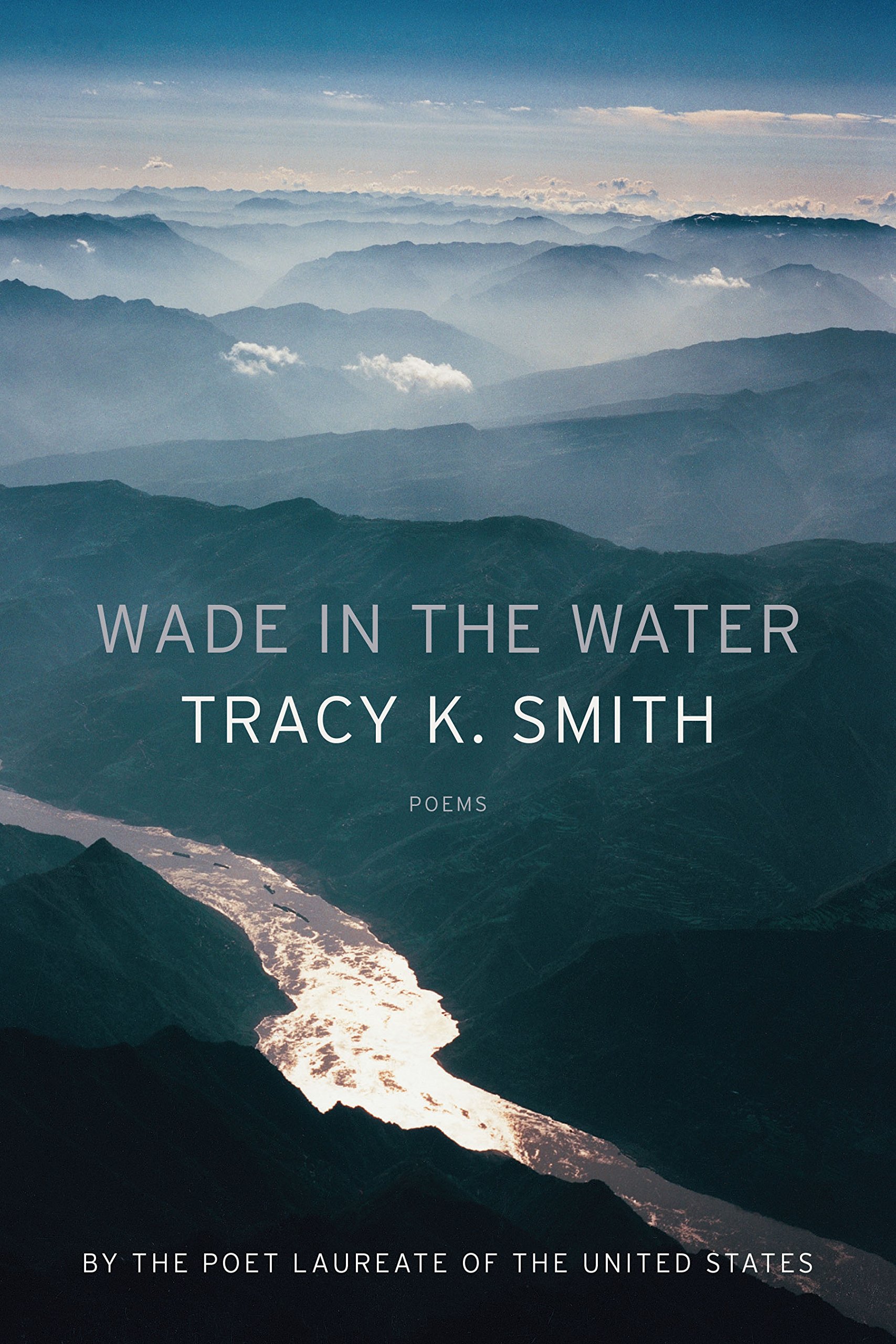 poetry
Wade in the Water: Poems
"Wade in the Water … deftly covers 250 years of the American experience, from the refugee's plight to a company's toxic spill to the complications of black motherhood."  — Chinaka Hodge, Mother Jones. Tracy K. Smith served as Poet Laureate of the United States in 2017 and 2018.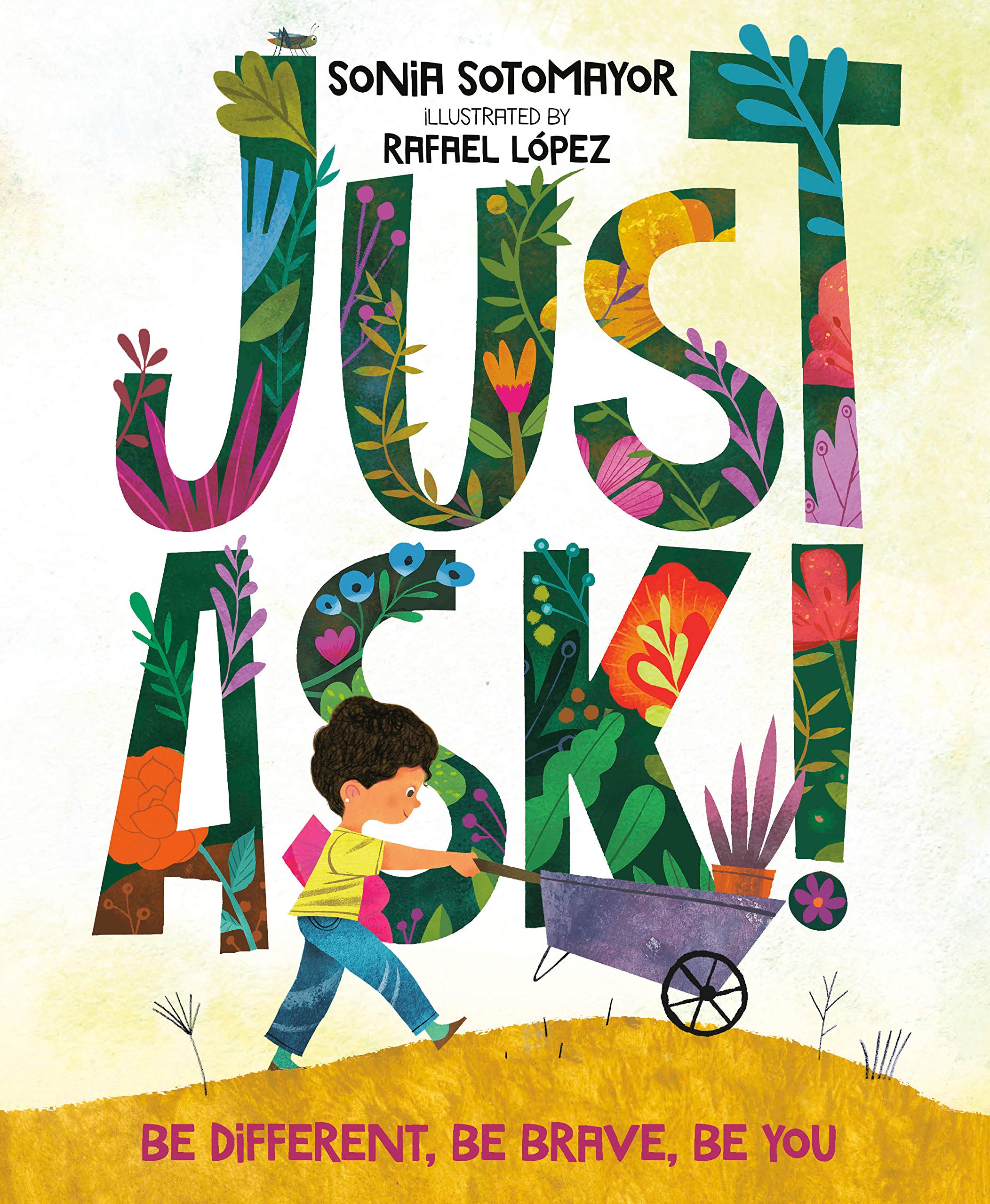 picture book
Just Ask! : Be Different, Be Brave, Be You
In Just Ask, United States Supreme Court Justice Sonia Sotomayor celebrates the different abilities people have. Using her own experience as a child who was diagnosed with diabetes, Justice Sotomayor writes about children with all sorts of challenges—and special powers.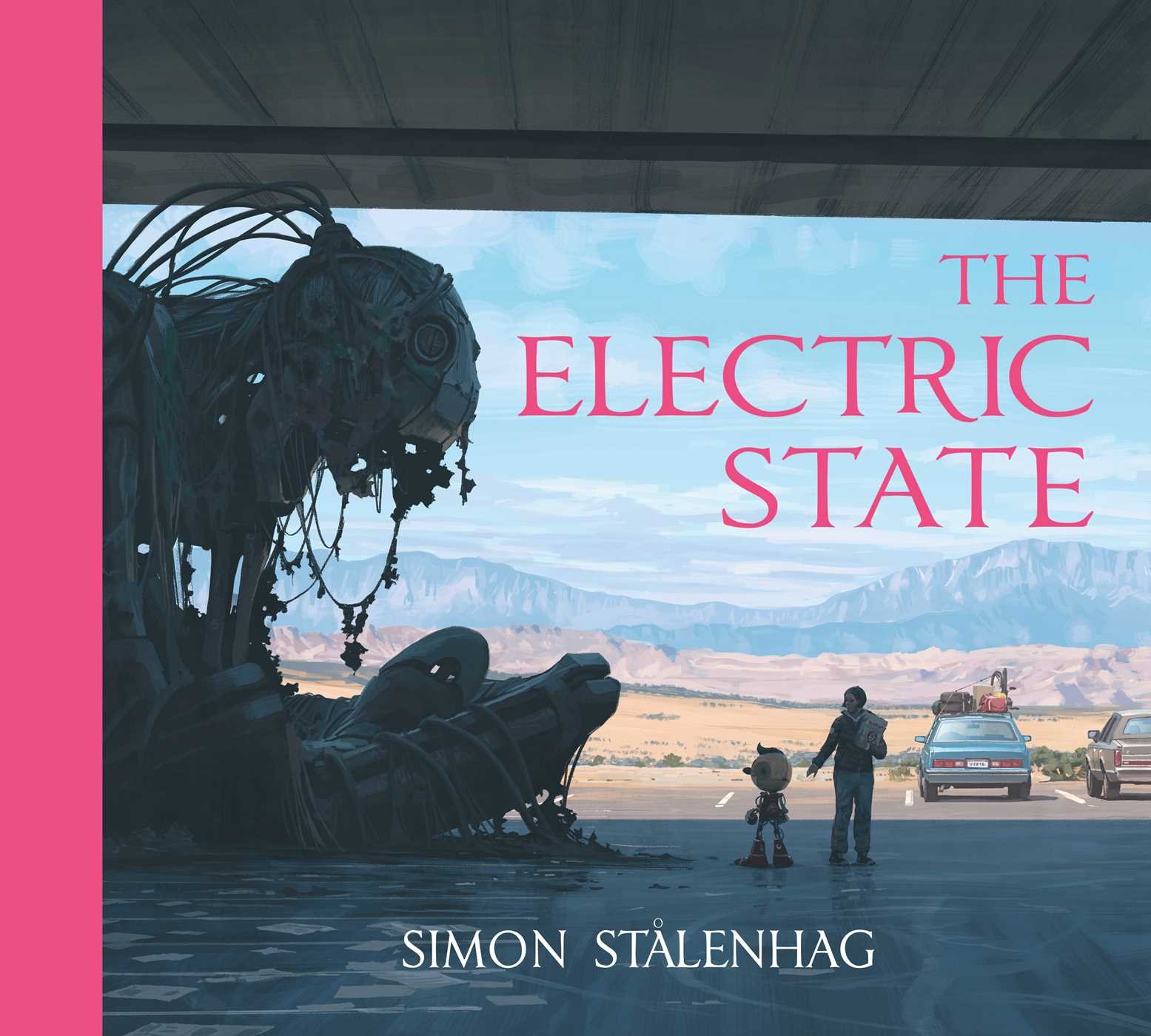 picture book
The Electric State
An illustrated science fiction story. A runaway teenager and her toy robot travel through a landscape where the ruins of gigantic battle drones litter the countryside, along with the discarded trash of a high-tech consumerist society addicted to a virtual-reality system. One of National Public Radio's Best Books of 2018.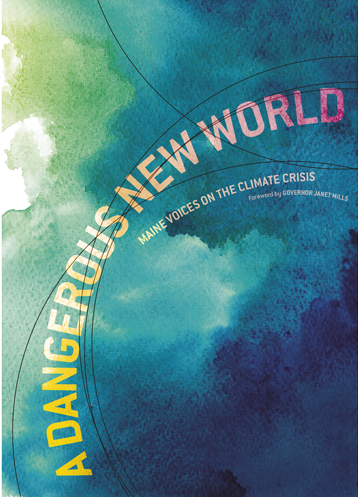 book
A Dangerous New World: Maine Voices on the Climate Crisis
This book is an anthology of work by 65 writers and 27 artists who responded to a call for essays, poetry and art work on the effects of climate change.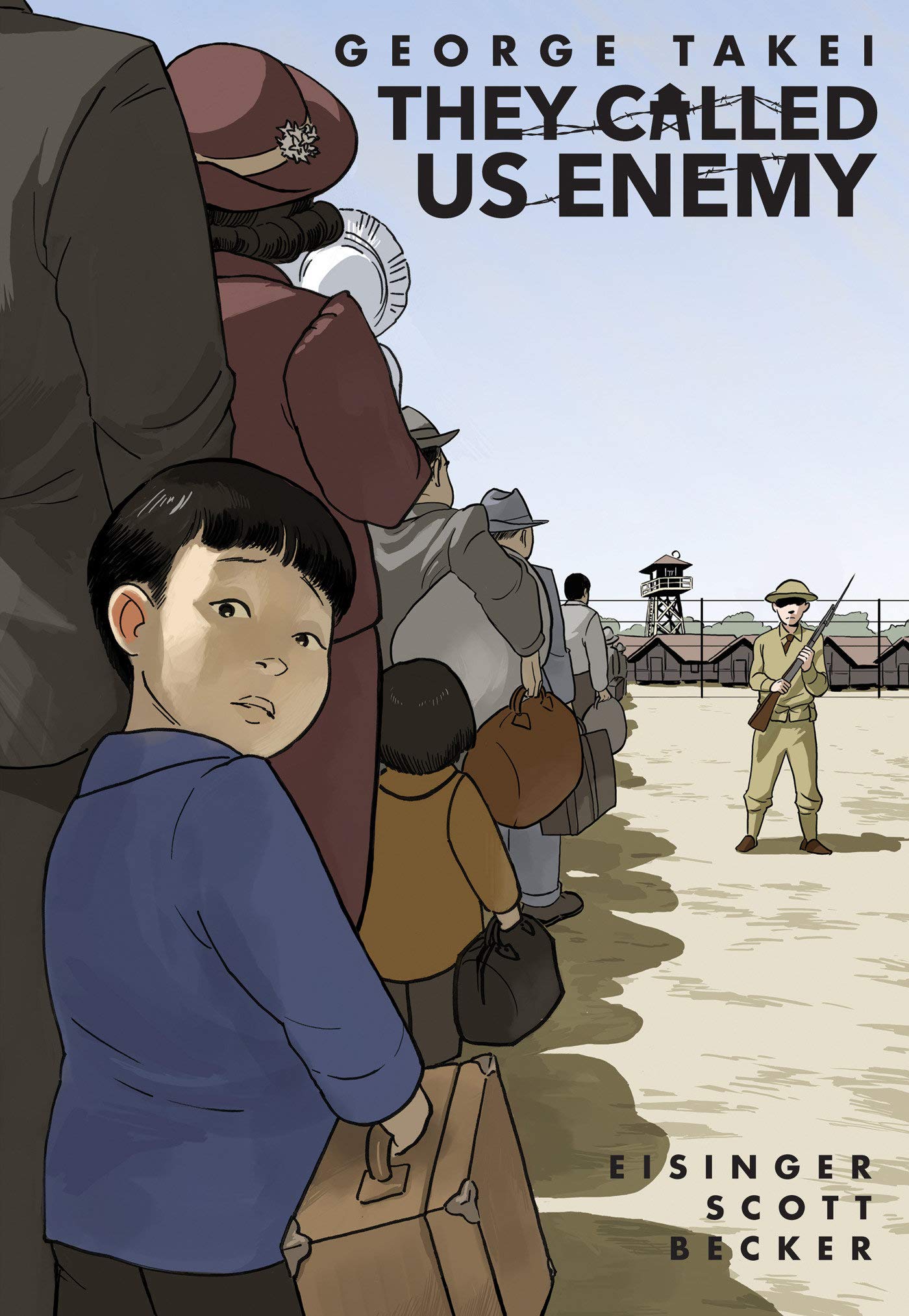 picture book
They Called Us Enemy
A graphic memoir. In 1942, at the order of President Franklin D. Roosevelt, every person of Japanese descent on the west coast was rounded up and shipped to one of ten "relocation centers," where they would be held for years under armed guard. They Called Us Enemy is Takei's firsthand account of those years behind barbed wire, the joys and terrors of growing up under legalized racism, his mother's hard choices, his father's faith in democracy, and the way those experiences planted the seeds for his astonishing future.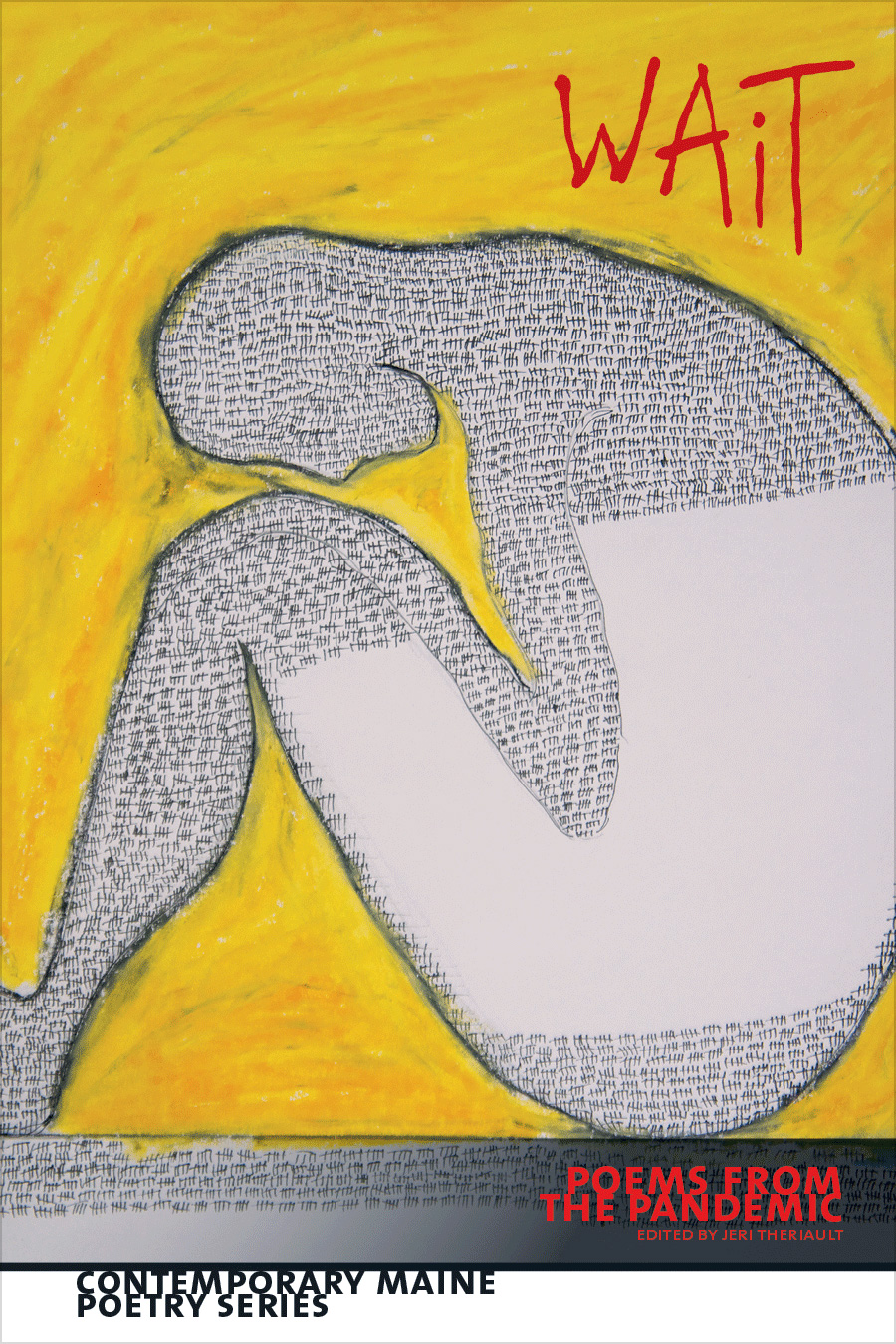 poetry
Wait: Poems from the Pandemic
An anthology of poetry and art by sixty-five Maine poets and visual artists created in response to the pandemic of 2020-21. The art and poetry work together to reveal the feelings, frustrations, desires, and suffering all of us experienced during this time. Wait is part of the Maine Contemporary Poetry series from Littoral Books.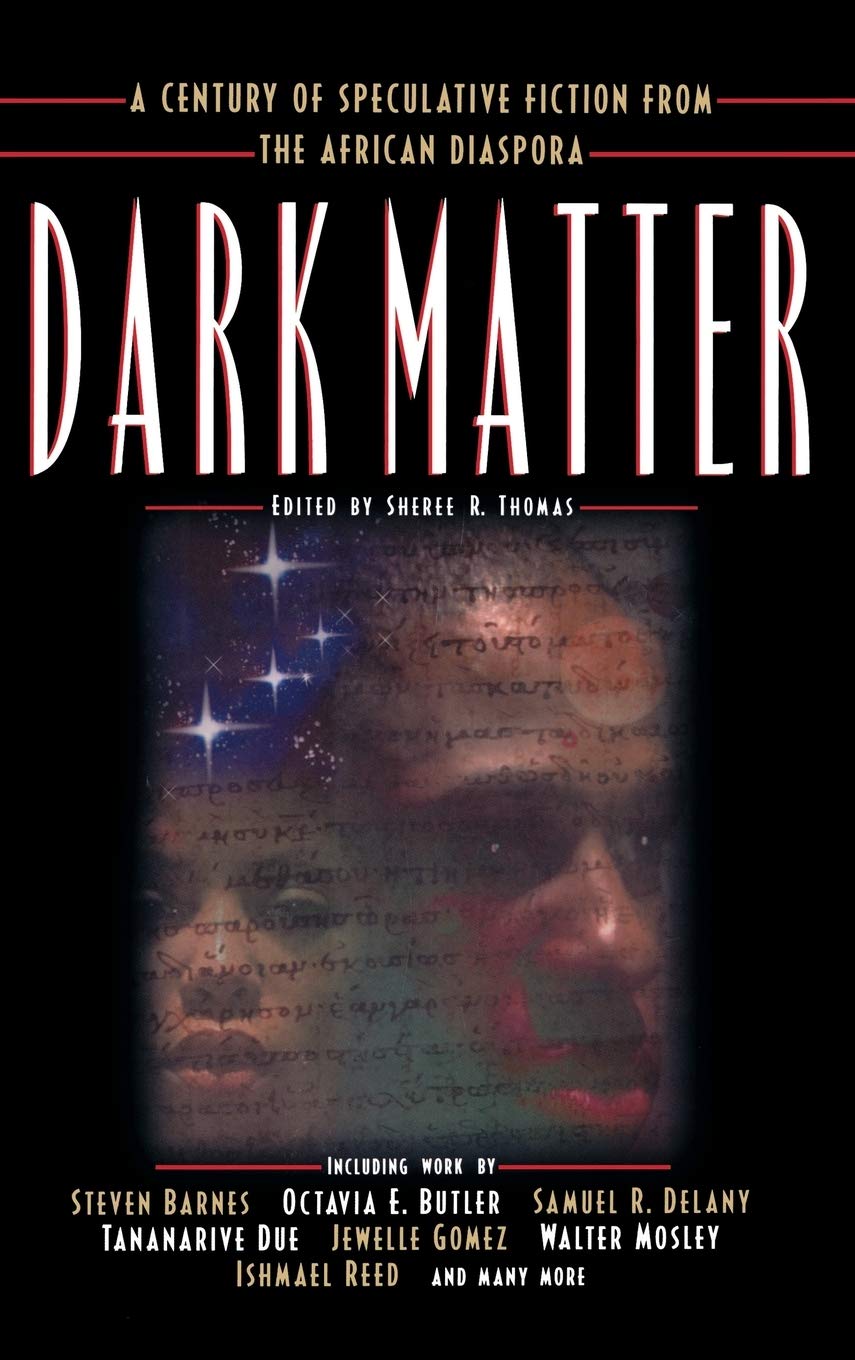 book
Dark Matter
"A first anthology of speculative fiction by black writers: 25 stories, 3 novel excerpts, and 5 essays, the oldest piece an 1887 tale of a bewitched vineyard… Read. Enjoy. Ponder.."  — Kirkus Reviews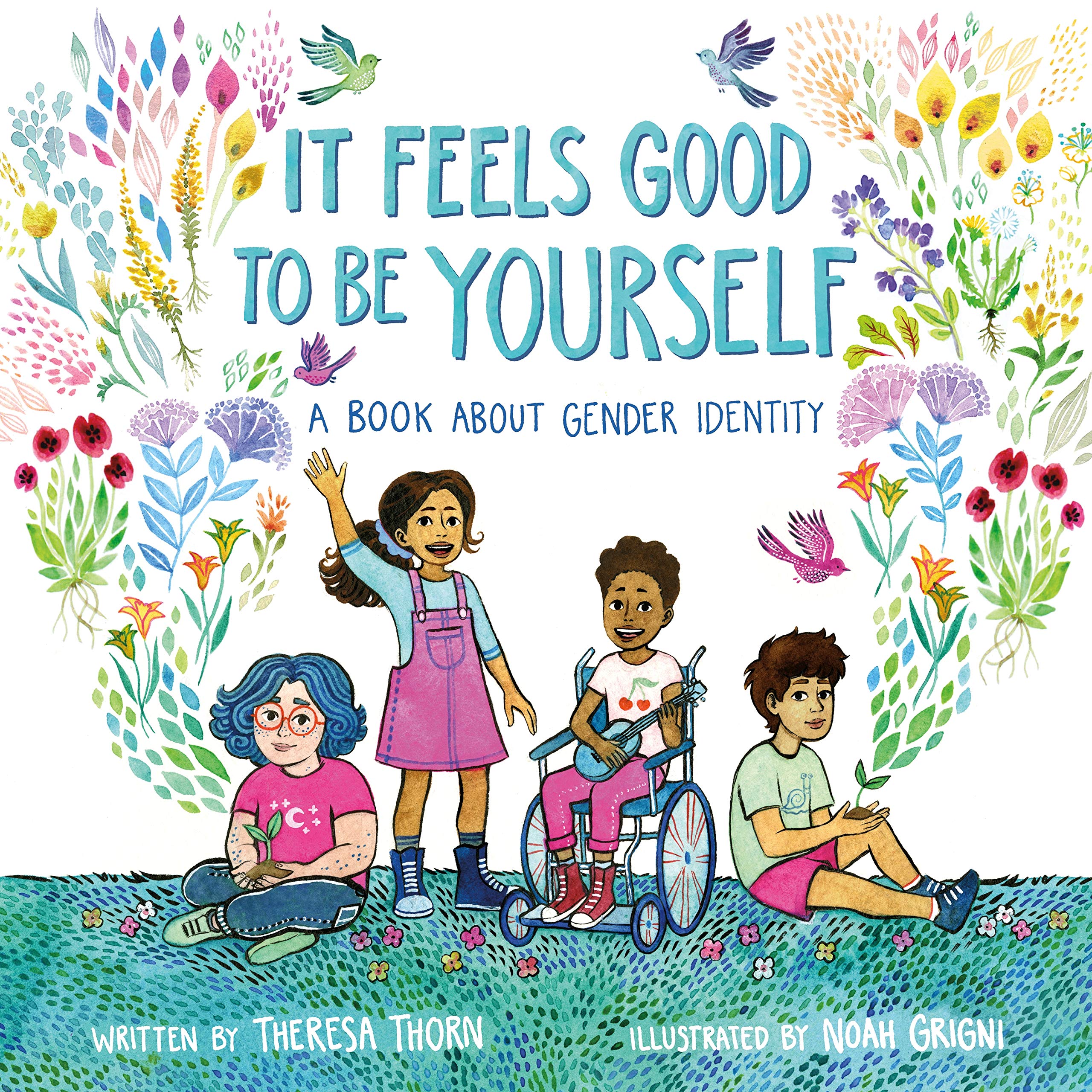 picture book
It Feels Good To Be Yourself: A Book about Gender Identity
This sweet, straightforward exploration of gender identity, with easy-to-read language and vibrant art, provides readers with the vocabulary to discuss this important topic with sensitivity.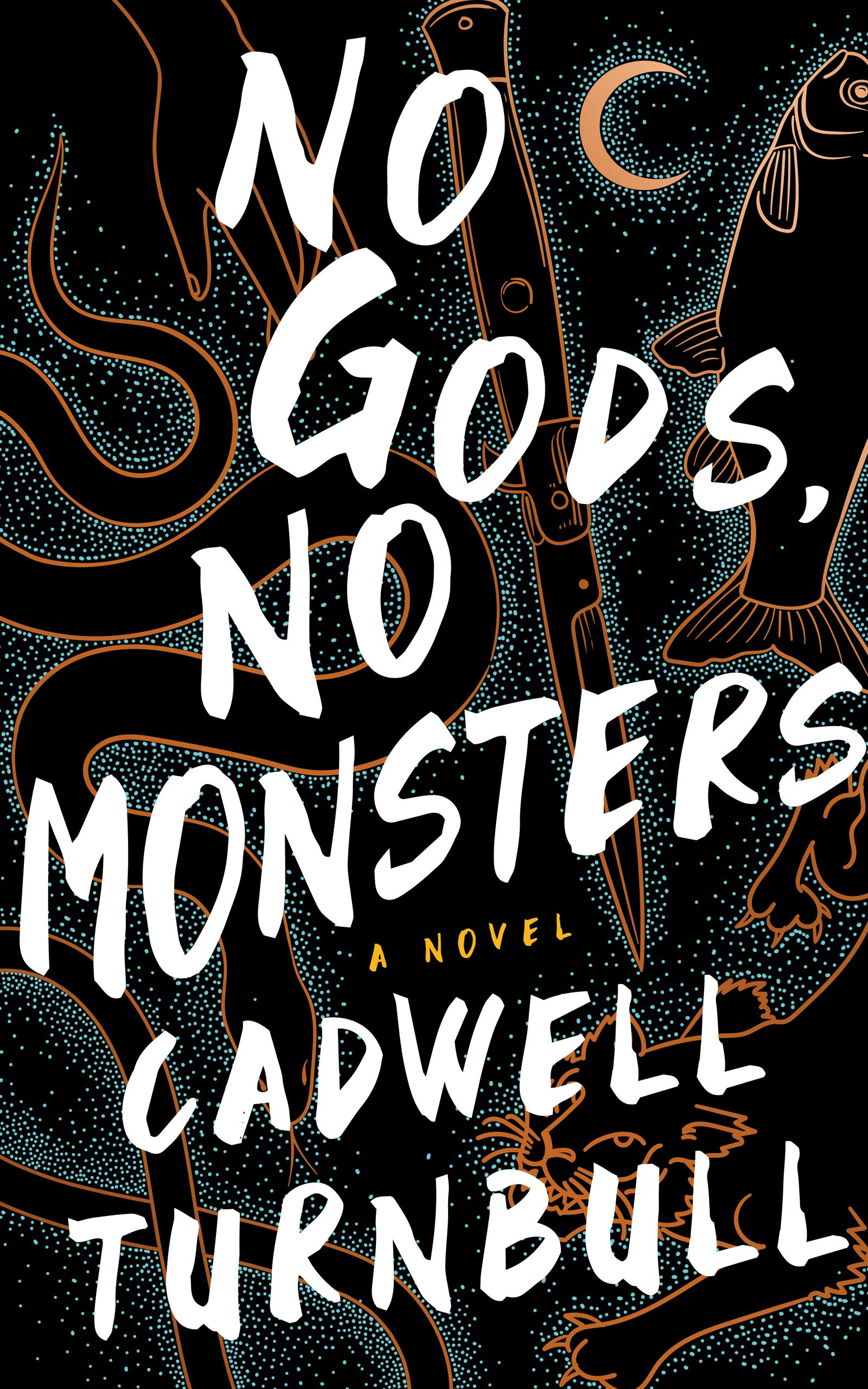 book
No Gods, No Monsters
Shortlisted for MHC's Readers Retreat 2023. One October morning, Laina gets the news that her brother has been shot and killed by Boston cops. But what looks like a case of police brutality soon reveals something much stranger. Monsters are real. And they want everyone to know it. "In the first of a series, the monsters who have always lived among us emerge, endangered by prejudice, doubt, and at least one deadly, ancient cult… This is a deeply human story, beautifully and compellingly told." – Kirkus Reviews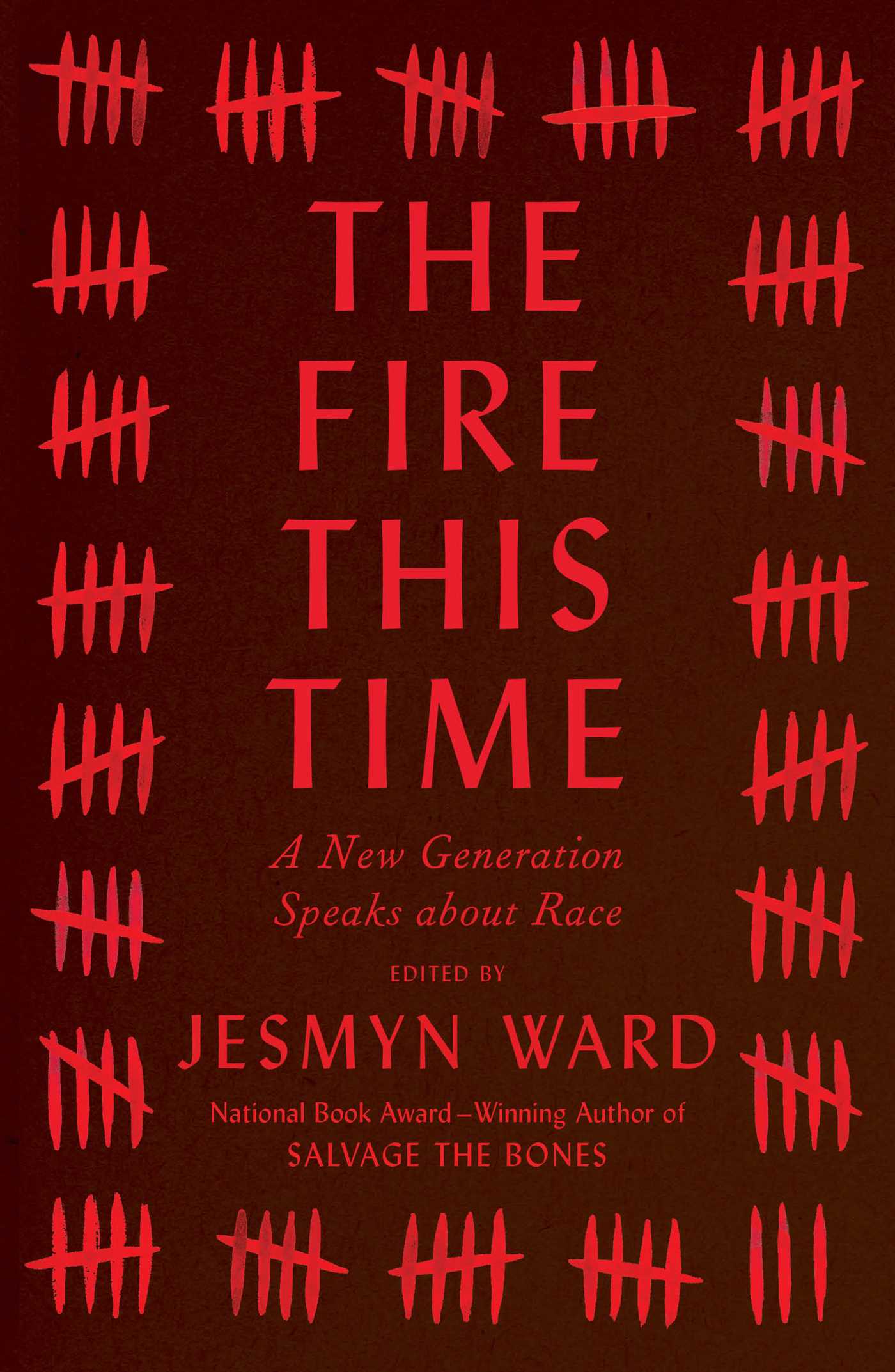 book
The Fire This Time: A New Generation Speaks about Race
In this collection some of our most incisive thinkers and writers speak on contemporary racism and race, including Carol Anderson, Jericho Brown, Edwidge Danticat, Kevin Young, Claudia Rankine, and Honoree Jeffers. Envisioned as a response to The Fire Next Time, James Baldwin's groundbreaking 1963 essay collection.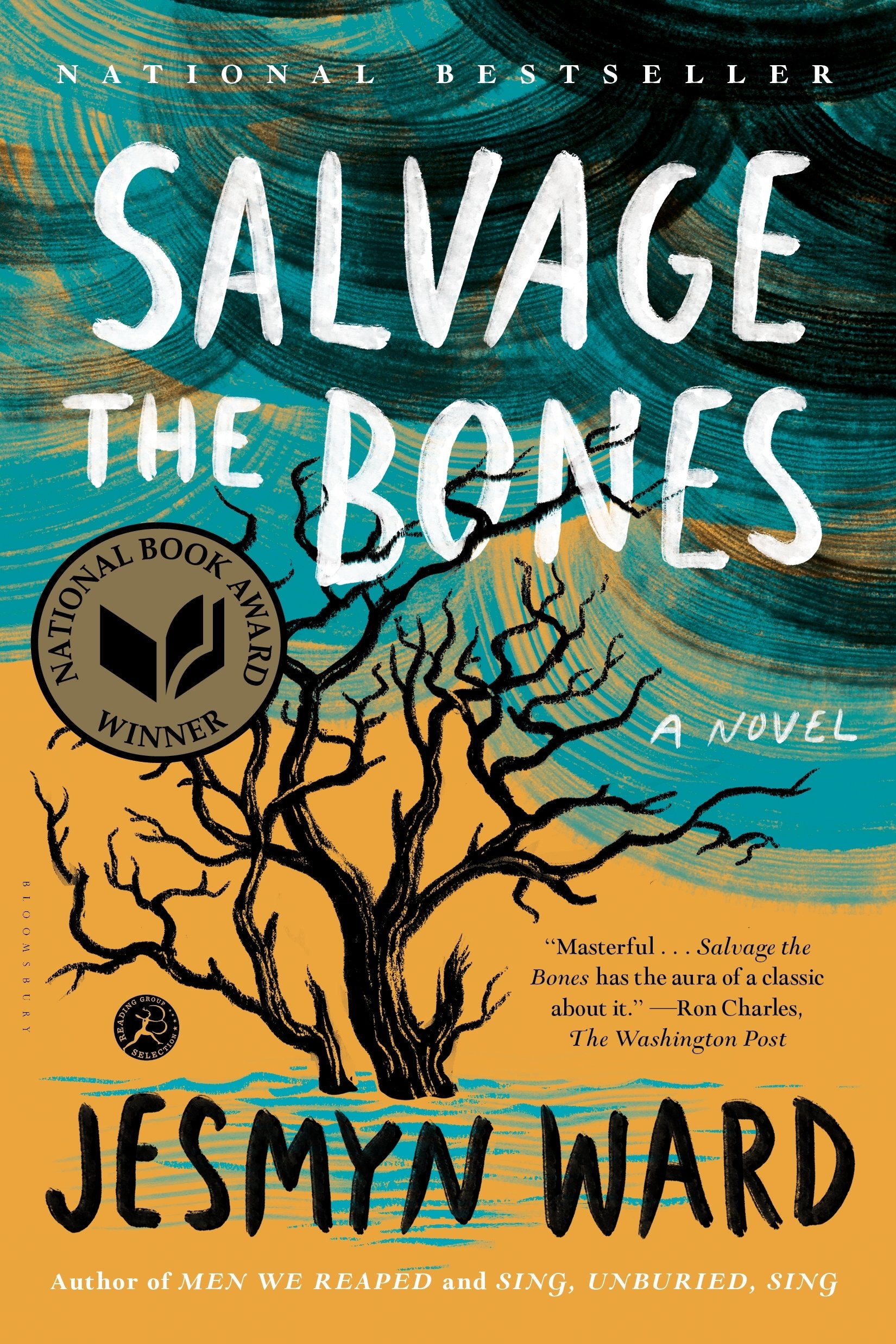 book
Salvage the Bones
A gritty but tender novel told over just 12 days leading up to Hurricane Katrina. A story about love and community against all odds, Salvage the Bones is a wrenching look at the lonesome, brutal, and restrictive realities of rural poverty. Winner of the National Book Award.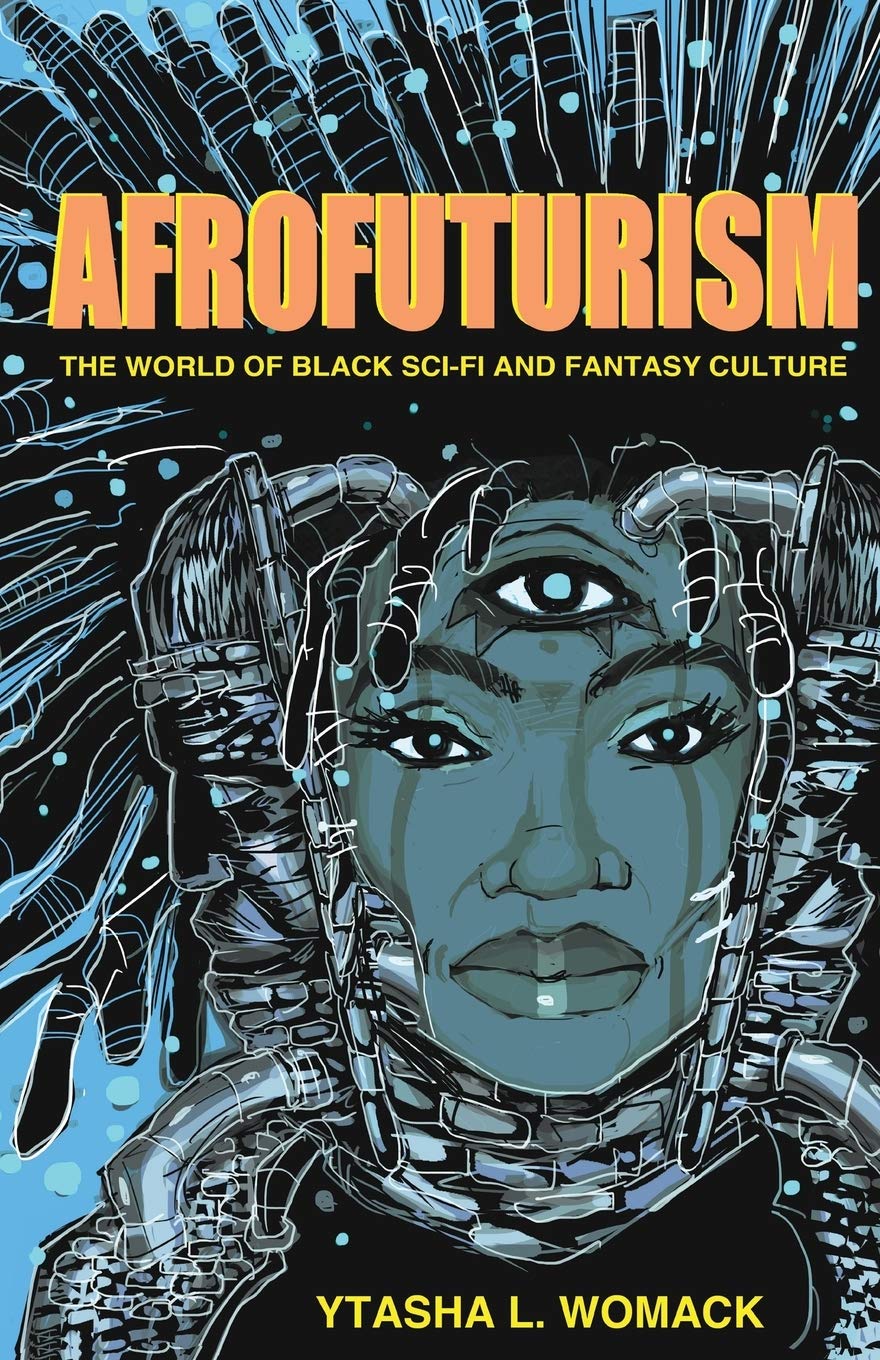 book
Afrofuturism: The World of Black Sci-Fi and Fantasy Culture
A hip, accessible primer to the music, literature, and art of Afrofuturism. Womack introduces readers to the burgeoning community of artists creating Afrofuturis works, the innovators from the past, and the wide range of subjects they explore.
No Items for this Selection
Related News
Sep 20, 2023
Announcing Jaed Coffin as Recommending Author for Read ME 2024Coffin's…
Read more »