sigh, gone
In 1975, during the fall of Saigon, Phuc Tran and his family immigrated to America, landing in small town Pennsylvania.
This is a coming-of-age memoir told through the themes of great books such as The Metamorphosis, The Scarlet Letter, The Iliad and more, against the hair spray-and-synthesizer backdrop of the '80s. Tran navigates immigration, isolation, teenage rebellion, assimilation, and the expectations of his parents—and finds solace and kinship in classic literature and punk rock.
Sigh, Gone is the Maine featured memoir for Read ME 2022 and Maine's adult selection for the 2022 Library of Congress National Book Festival.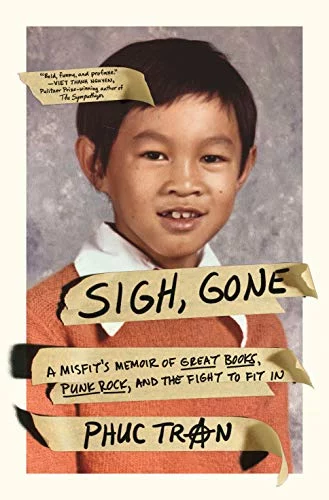 Themes this
book addresses
Adolescence
Immigration
Race
Upcoming Events
No Events scheduled for Read ME