Sharing poems to
explore what's important
Poetry Express is a collaborative poetry performance program that enables organizations and individuals to bring their community together.
Selected applicants are awarded two workshops with a prominent Maine poet for community members to write and/or perform poems. Program hosts then convene and present a community poetry performance event for their broader community.
I didn't expect to feel so empowered to express myself, which was terrifying and nice. I was really deeply scared in my body to do it, but I wanted to and this was a really safe and nurturing space to be working through my feels." 

—PARTICIPANT
Attend an Event
No Events scheduled for Poetry Express
Host an Event
Who will you convene?
Poetry Express offers individuals and organizations in Maine an opportunity to tailor a poetry experience to their community. Through the power and pleasure of performance and poetry, hosts bring Mainers together to reflect on themes and issues important to them—all with support from MHC and a prominent Maine poet. We award four programs a year.
Listen to Past Readings
Explore the 105 poetry readings that aired on WERU Community Radio between August 2019 and November 2021.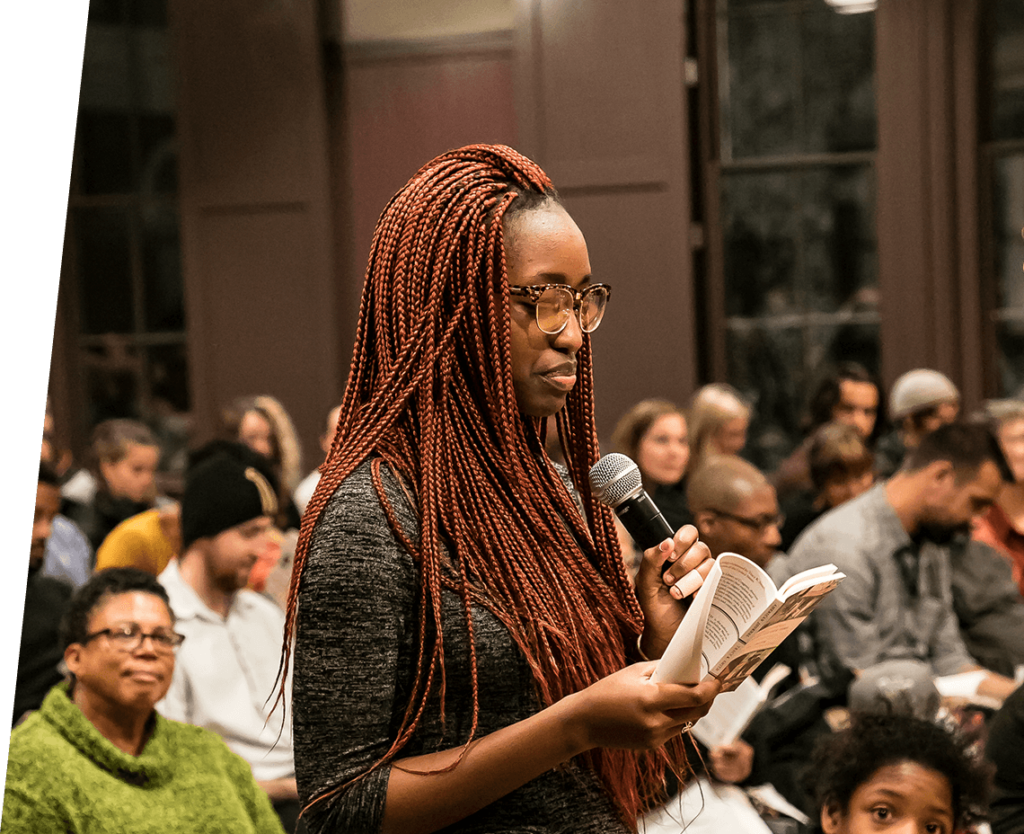 TOOLKIT
Everything you need to help you convene your community for Poetry Express.