Bringing Maine Poetry and poets to communities
Poetry Express is a collaborative poetry performance program in partnership with Maine State Library that brings poetry and poets to your community.
Program participants select Maine poems with support from Maine State Library, learn to perform those poems in a workshop with a featured poet, and host a community poetry reading and conversation event for the public to come together and celebrate Maine poetry.
I love poetry and feel that during this time of pandemic, it is essential to connect with people and provide venues that allow emotions to be free."

—PARTICIPANT
2022 Cohort
We're thrilled to be offering Poetry Express in 2022 to a cohort of five organizations throughout Maine.
Maine TransNet
Featuring Maya Williams
Exploring themes of gender euphoria, a world without gender, and peace for trans people.
Maine Correctional Facility
Using the power of poetry to tell stories and build community.
Paradise Found
Featuring Claire Millikin
An intergenerational group of community members from the Mount Desert Island region share their wisdom on the themes of resilience and revolutionary love.
Southern Maine Worker's Center
Featuring Sass Linneken
Members of the Southern Maine Worker's Center will share community testimony on the ease and hardship, discomfort and solace, heartbreak, and humor encountered throughout the COVID-19 pandemic.
University of Maine at Fort Kent
Featuring Valerie Lawson
Celebrating Acadian culture through poetry and folk songs, inspired by the Acadian Archives of UMFK.
Attend an Event
No Events scheduled for Poetry Express
Host an Event
Programs take place between April and October.
Poetry Express offers individuals and organizations in Maine an opportunity to articulate the themes and issues that are really important to them—and to bring their community together to reflect on those things through poetry, with support from MHC, the Maine State Library, and a Maine poet.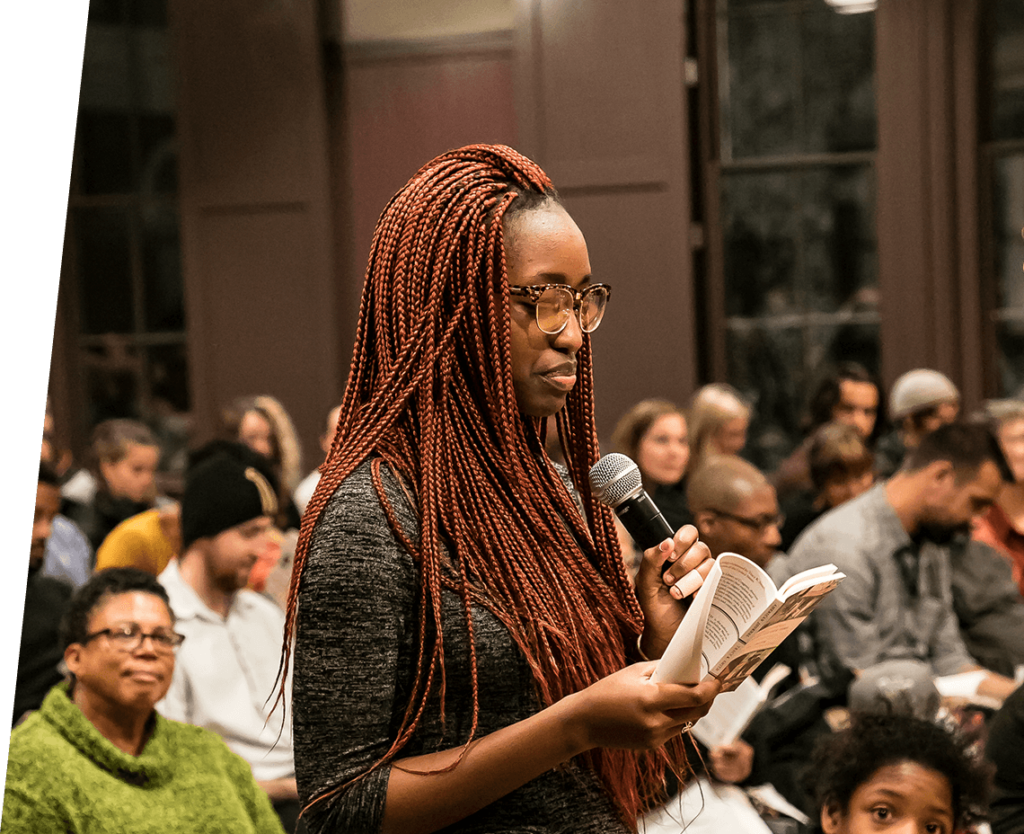 Listen to Past Readings
Explore the 105 poetry readings that aired on WERU Community Radio between August 2019 and November 2021.
TOOLKIT
Everything you need to help you convene your community for Poetry Express.
Related News
Mar 12, 2021
We're thrilled to be offering Poetry Express in 2021 to…
Read more »