Hosting MAINE SPEAKS
The heart of the coordinator's role is inviting people to spend time together for a particular, shared purpose, and setting things up so that their time together can be as nourishing and rewarding as possible.
Maine Humanities provides a number of tools and resources to support Maine Speaks host sites as they gather an audience and handle logistics.
Publicity and Branding
Let your community know you've just been selected to host Maine Speaks!
Program Description: A program of the Maine Humanities Council, Maine Speaks supports individuals and organizations all over Maine who want to bring people in their community together to learn from and talk with a gifted speaker who will share their expertise and lived experience in engaging ways.
Let your community know with an announcement online—on social media, in your e-newsletter, on your website, etc.
Tag us @mainehumanities when using social media so we can help spread the word.
Announcement Example: "We're happy to announce that (your organization or name) has been selected by the Maine Humanities Council to host Maine Speaks! We will be hosting speaker (speaker name) who will be presenting their talk (talk title). We can't wait to share more about this exciting community event—stay tuned!"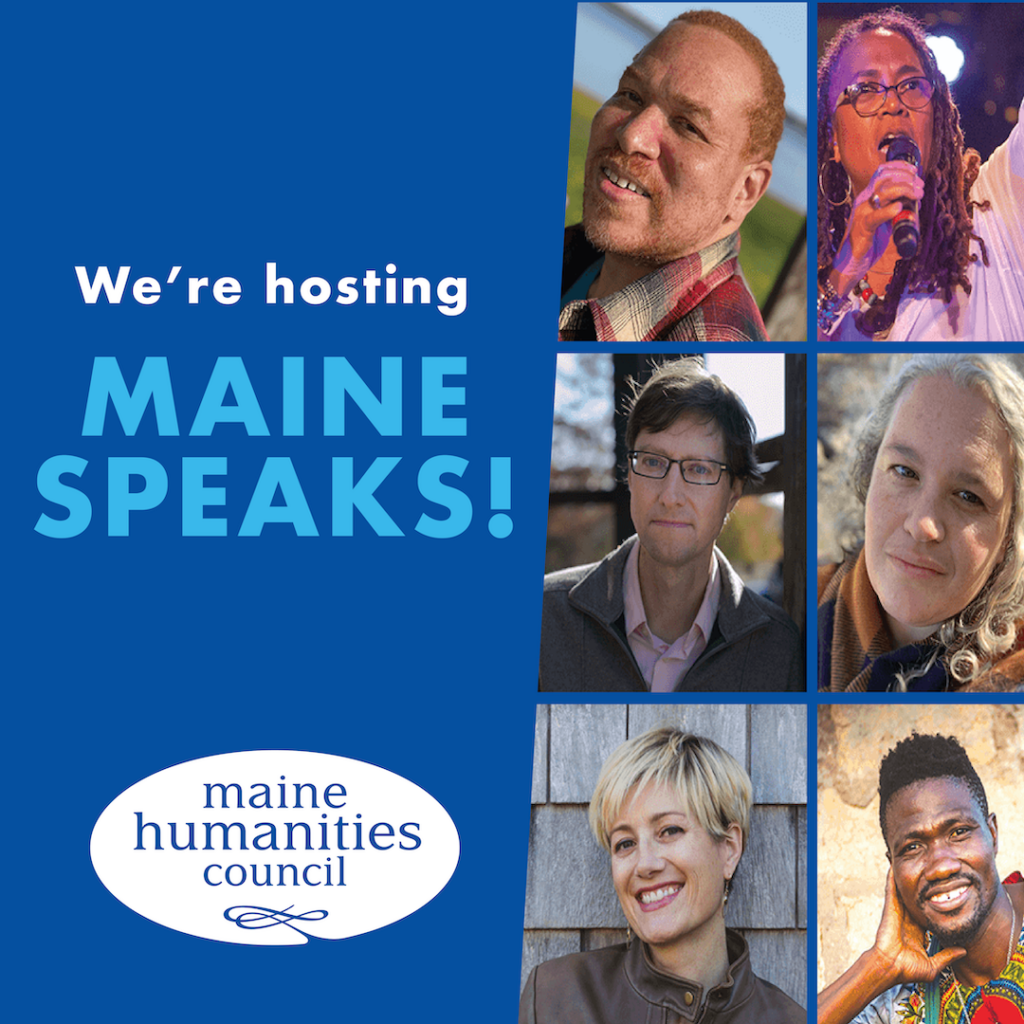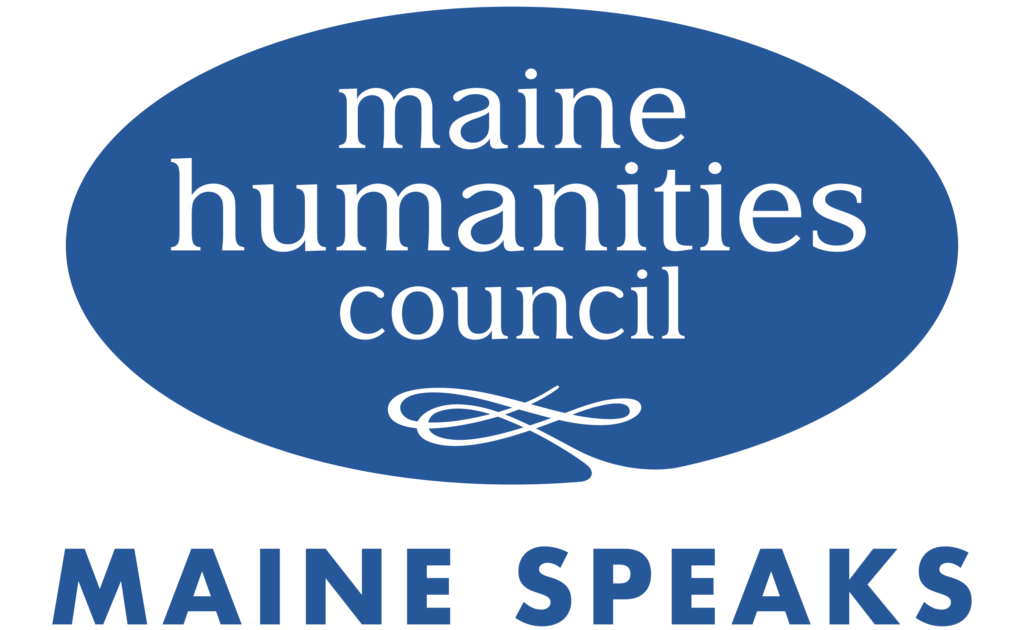 Please use either the blue or white logo and the Maine Humanities Style Guide for any additional publicity materials you create.
SURVEYS
Help us know what's most useful and supportive
We use your feedback to review, develop, and communicate about our programs. Any and all information you can give us about your experience is so important to us!