Assistant Professor of Arts and Sciences, Maine Maritime Academy
he/him
Dr. Kingsbury joined the faculty of the Maine Maritime Academy 2018. His research interests include Asian Studies (especially Japan, contemporary northern Vietnam, and Mongolia), food and agriculture, wine and tea production, rural places, interpreting history from landscapes, locations of primary resource extraction, and geospatial technologies (including sUAVs or drones).
He serves as a research advisor for the Agriculture and Forestry Research & Development Center for Mountainous Regions in Vietnam, and has been involved in agricultural and/or development research in Japan, Vietnam, Taiwan, Myanmar, Mongolia, Germany, Romania, Canada, and the United States. He has a PhD in geography from the University of Hawaii and was a U.S. Fulbright Scholar in Vietnam in 2021-2022.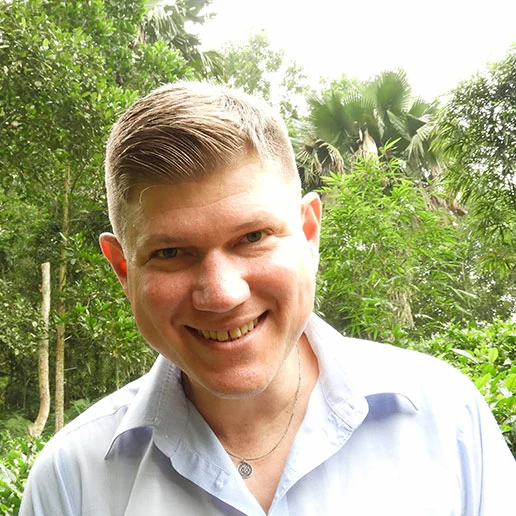 Talks
Vietnam Today
Our perception of Vietnam remains linked to the Vietnam War of the 1960s and 70s. If we look to Hollywood, we continue to see storylines occurring in war-era Vietnam. This has furthered a progression of negative stereotypes and left many with antiquated views of a country undergoing considerable economic development and social change.
This presentation explores life in contemporary Vietnam, and focuses in particular on the northern part of the country. In so doing, it situates both former President Obama and President Trump's policies on Vietnam in line with renewed American political, economic, and cultural interests in the country and region.
---
What Can Rural America Learn from Rural Japan?
The United States and Japan are highly industrialized countries, yet both often struggle to maintain economically and socially viable rural communities. This presentation explores 'rurality' from the Japanese perspective. It takes a look at the Japanese countryside, from its stereotypical and terraced landscapes of rice paddies to its thatched villages in isolated mountain hamlets.
Within this setting, we will explore other realities, including Japan's aging population and abandoned communities. With special attention paid to the people involved in Japanese agriculture, forestry, and coastal fisheries, we will try to see what we can learn from rural Japan to improve rural America.