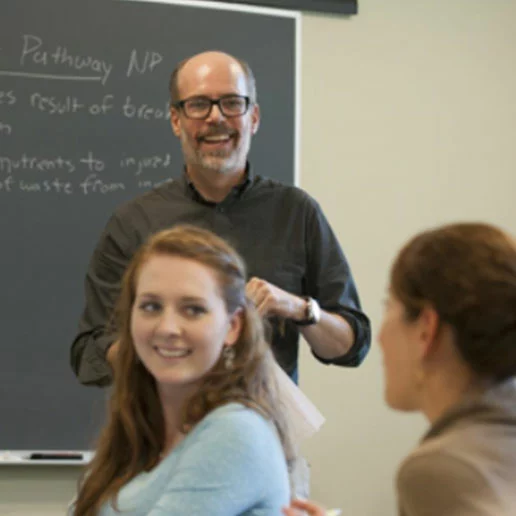 Occupational Therapist, Writer, Teacher
he/him
Kelly is an Assistant Professor in the School of Occupational Therapy at Husson University in Bangor, Maine. His textbook on teaching healthcare students through stories, Narrative Lessons, was published in 2015 (ASH Leaf Publications). 
Cavanaugh Kelly has worked as an occupational therapist in various settings, as a journalist for over ten years at several New England newspapers, and as a fiction writer. He has published stories in several peer-reviewed literary magazines, including The Connecticut Review, Birmingham Arts Journal, Slice, MacGuffin, Red Wheelbarrow, and Barrier Islands Review, and others.
Talks
Teaching Empathy Through Stories
What is empathy? Is empathy a given trait, or something that can be improved upon? Can empathy be taught? Why is empathy important in healthcare? Can we teach healthcare workers to be more empathic through stories? What kinds of stories facilitate empathy?