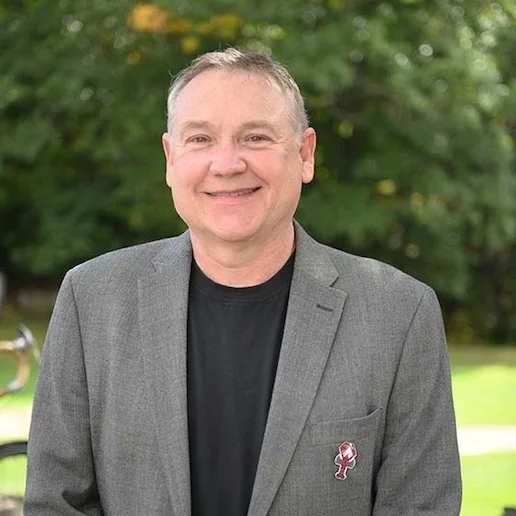 Professor of Literature, University of Maine-Farmington
he/him
Michael K. Johnson teaches courses in American literature, multicultural literature, and African American literature. He is the author of several books, including a biography of Montana-born African American singer Taylor Gordon, "Can't Stand Still: Taylor Gordon and the Harlem Renaissance," published in 2019.
Along with Kalenda Eaton and Jeannette Jones, Johnson is the co-editor of "New Directions in Black Western Studies," a special issue of the "Journal of American Studies." Most recently he is a co-editor (with Kerry Fine, Rebecca Lush, and Sara Spurgeon) of "Weird Westerns: Race, Gender, Genre." Johnson has been living in Maine for 22 years and is originally from Tennessee.
Talks
James Weldon Johnson and the Spirituals Revival of the 1920s
Civil rights activist and poet James Weldon Johnson was also a major figure in early twentieth-century music. Co-writer with brother J. Rosamond Johnson of the enduring anthem "Lift Every Voice and Sing," Johnson also helped bring about a revolution in the understanding and reception of African American spirituals in the 1920s as a serious and distinctively American contribution to world folk music. My talk examines the impact of The Book of American Negro Spirituals, an anthology of spirituals collected and arranged by the Johnson brothers and promoted nationally and internationally by a series of concerts featuring tenor Taylor Gordon.
---
Afrofuturist Westerns
Afrofuturism looks both backwards and forwards, taking into account the realities of the African American past as it also maps out the African American future. My talk looks at the way Afrofuturist texts use the science fiction convention of time travel to reexamine an often forgotten element of American history: African American experience in the American West. Time travel adventures to the historical West help us remember Black western heroes (such as U. S. Marshal Bass Reeves) and offer new perspectives on the tragedies of Black western history (such as the Tulsa Race Massacre of 1921).
---
Life Writing and the Recovery of African American History
Biographical writing has often replicated social hierarchies, telling the stories of famous figures and "great men" and ignoring the life histories of women and people of color. Drawing on my own biographical writing about the African American Gordon family (who were pioneer settlers in Montana), my talk argues for the importance of biography as means of recovering historical African American figures whose stories have been neglected. The stories of siblings Taylor and Rose Gordon, respectively a nearly-forgotten singer and a contributing writer to a Montana newspaper, reveal the value of listening for the voices that biographical writing too often doesn't hear.